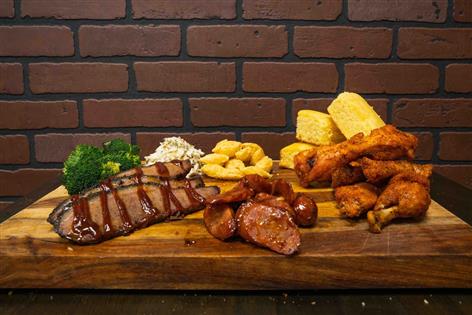 Long Island Barbeque Restaurant Bib Belly Que is a full-service restaurant located in Smithtown, NY.

Big Belly Que started with their catering company, Big Belly BBQ, by three friends who have a real passion for food. The co-founders Matt, Chris, and Patrick have been working in the food industry collectively for over two decades.

Big Belly will blow your mind with their BBQ Mexican fusion. Big Belly Que offers a wide variety of options including Vegan BBQ options! Big Belly provides the level of detail needed to make sure that every dish you order will be just as delicious as the last.

Big Belly will only leave memories of great food!
Off Premise Catering Available
For more details about amenities, please message the Venue.
Stats
228 views since listed!
Appears In
Share