Search Engine Marketing for Catering Halls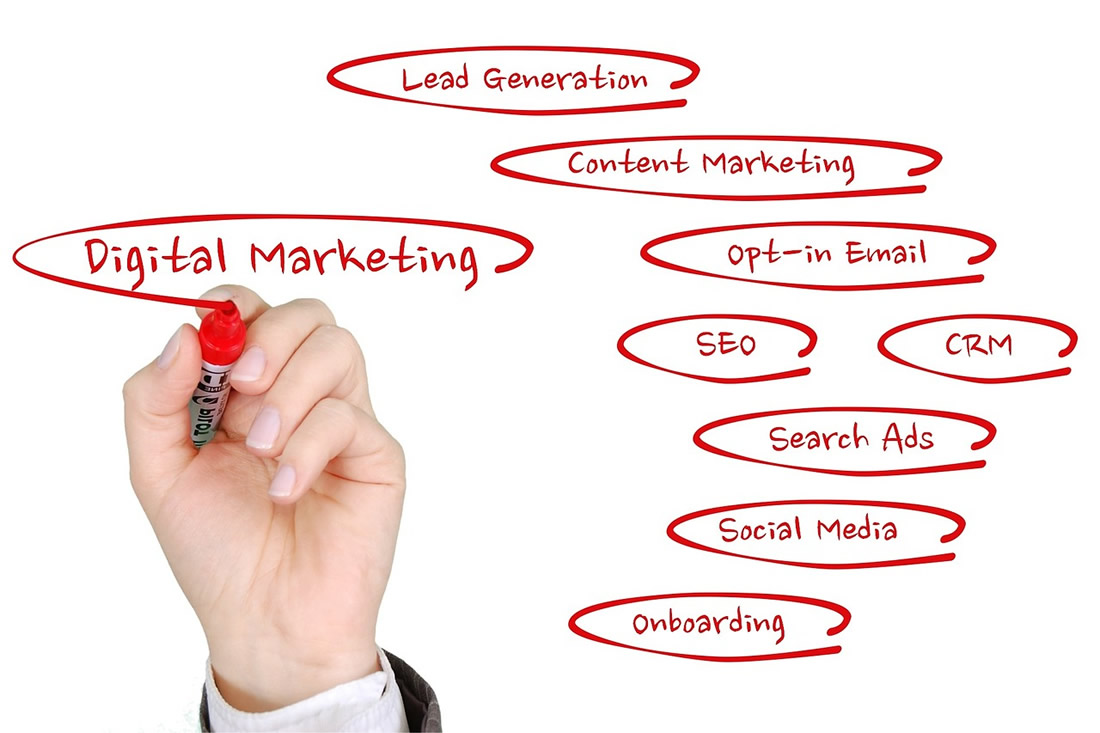 Google Sponsored Advertising (Search Engine Marketing)
Reach new heights through Google's advertising tools built and designed for pay per click marketers.
Aside from running one of the best, if not 'the' best, digital-only publications on "catering halls" and "wedding venues" serving the Long Island New York region, we also provide Google sponsored advertising consulting and paid search marketing services to our clients. That's right; Long Island Catering Halls is owned and operating by Long Island Media Inc., a full service advertising agency specializing in online visibility, particularly, search engine marketing or SEM.
Paid search engine advertising is one of the most powerful forms of advertising today as it allows you to maintain top placements on Internet search engines as well as popular mobile search tools and apps. Know how is looking to book their next event and is willing to pay good money for it? Consumers searching Google and other search engines with keywords such as "wedding venues" and "catering halls".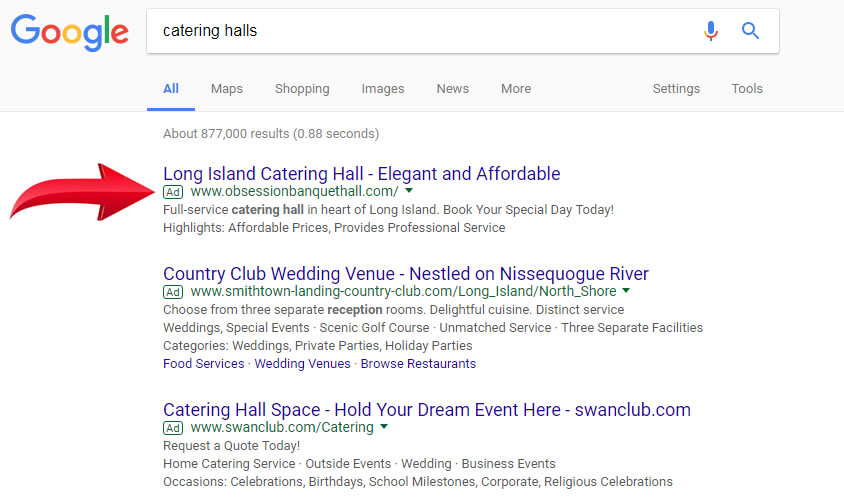 Our company can advertise your business locally, here on Long Island, or in any region you're targeting for specific words and phrases you would like to be found for. We can do this day and night, seven days a week, or just days and times you would like to be found. This can target particular zip codes you're looking for clientele from, and we can schedule what days and times you would like to reach them. Not in your office on Tuesdays? No problem, the campaign can skip that as well as any other criteria's needed to ensure no leads are wasted. We can even track and record your phone calls to measure your ROI. Contact us today for a free search engine marketing assessment with one of Certified Google Paid Strategists.
There is no better time than right now to get the jump on your competition.
For a limited time, we are offering a free search engine marketing assessment which will provide you with going click raters and competition in your area.
Call us at 631-850-4793 or email us today to get your free search assessment.