Liberty Travel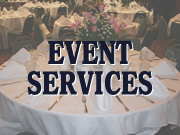 Liberty Travel
(631) 696-0500

How can you make sure "I do" is the perfect start to "happily ever after?" By booking your destination wedding with the group travel experts, Liberty Travel!
We've booked over half a million guests on trips to every corner of the globe, which means we know your destination backward and forwards. And when you book with Liberty Travel, you can leave the planning to us. We'll find you the best place to stay with the most amazing wedding amenities, and at the best rate, which means you get all of the value with none of the legwork!



But we don't just send you on your way. With Liberty Travel, we're with you every step of the way, from 24/7 support and emergency assistance, to helpful tools to make sure your wedding runs like clockwork. Want to know who's arriving when? Or who's rooming where? We can help with detailed arrival, departure, and rooming information for every member of your group. And we'll make it easy for you to share information with your guests by creating a personalized website featuring trip details and online honeymoon registry. We can even make customizable save-the-dates!

Booking with Liberty Travel also means no worries for your wallet. We've been around for over 60 years, which means we're well connected. We can get you and your guests the best rates possible on everything from flights and hotel transfers, to resorts and cruises. And we make it easy for you and your guests with flexible payment options and an easy deposit schedule to make figuring out finances a breeze.

When it's time to plan your destination wedding, let Liberty Travel take care of the details so you can focus on the big picture. And the dress!
All photos within this listing are the property of Liberty Travel