Home
»
Articles, Guides, and Tips
Posted by
Amanda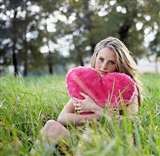 Planning a Sweet Sixteen party in Long Island isn't very simple, at least not nowadays. These days, teens want to have big parties when they turn sixteen, complete with DJ's or live music and catering. No more can parents simply decorate the basement recreation room with balloons and streamers and order a few pizzas for a dozen of their daughter's friends—now they have to do much, much more.

Well, of course, they don't have to do everything. Parents aren't required to rent a party venue and hire a caterer and a DJ. However, nearly every Long Island parent wants to provide this type of Sweet Sixteen party experience for their teen—after all, if their daughter's friends are all having elaborate birthday fetes, shouldn't their daughter get to have an occasion to remember as well?

Parties like this can get rather expensive, as anyone could imagine. However, there is a way to save some money on a Sweet Sixteen party in Long Island. It involves finding the right catering company.

There are many catering companies on Long Island that offer serviced beyond just catering. Some can provide clients with tables, tents, linens, and other decorations. Others can help with the "wow" factor of a Sweet Sixteen party, by supplying chocolate fountains or ice sculptures or other such amazement-producing spectacles. Many catering companies also allow the client to choose the tableware that is being used; therefore, the parents can select teen-friendly plates and glasses (that is, plates and glasses that teens would find to be "cool" or "funky").

By selecting a catering company that provides all of these types of services, parents end up saving themselves a great deal of money. This is because these catering companies generally package these costs in with the menu plans—so, they aren't expensive add-ons to the bill. For companies that do add them on rather than offering package deals, the costs are minimal when compared to what the costs would be elsewhere. Renting tables and chairs or tents elsewhere may cost parents twice as much or even three times as much than if they got them through the catering company, for example.

Many of these types of catering companies also have partnerships with other party service companies. This means that they can refer clients to their partner companies, and their clients can get discounts at those partner companies. For instance, some catering companies may have partnerships with companies who provide music for parties (DJ's or live bands), meaning that parents could get a discount on the music for their daughter's Sweet Sixteen party through their catering company. Other partnerships could include florists, gift basket companies, stationery companies (for invitations, place cards, and thank you notes), and photographers.

Of course, the main focus of any catering company is the food—as it should be. Without good food, it doesn't matter how inexpensive the decorations are or how great the ice sculptures look. So, parents do need to make sure that they go for a tasting before signing any contracts.
These caterers are usually more than willing to meet with parents for food tastings; however, if any caterer balks at the idea of a tasting, this caterer is not a good choice. Any caterer should be willing at any time to let a possible client taste his food.

At the food tasting—and before signing a contract—parents should also make sure that the caterer will work with them on custom-designing a menu for the party. There are caterers who only prepare specific menus; for a Sweet Sixteen party, parents don't want to be locked in to a caterer's regular menu.

Planning a Sweet Sixteen celebration can be a lot easier—if parents can find the right caterer. Visit our Party Planning Guide for more information about planning a sweet 16 party.
More Articles by Amanda
«-- Return to Article Index