Home
»
Articles, Guides, and Tips
Posted by
Amanda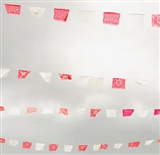 A fiesta can be a great way to celebrate all kinds of events from family reunions to anniversaries to birthday parties. There are many different ways to create a fiesta at your local catering hall so that all guests and those honored will have a fabulous time.

This guide will help you plan the best fiesta for any event.

Invitations

You can either purchase ready-made invitations that are colorful and remind you and the guest of Mexican fiestas with such things as piñatas, ribbons, and more on over the cards. One thing to remember is the way in which you want the guests to dress. If you want to create an authentic Mexican fiesta, you will need to give your guests an idea of the attire they should wear and provide them with a list of stores that either sale or rent the costumes.

Decorations

What comes to mind when you think of a fiesta? Sombreros, cactus, desert flowers, sunsets, sand, blankets, to name a few. All of these can be used as great decorations whether you only use photos or you find authentic looking items such as woven handmade blankets to adorn the various areas of the room. You can even place a few clay pots on the blankets to add a bit more authenticity.

Lights of course are always used at fiestas. The hanging small lights in red, white, and green help enhance that festive atmosphere. Chili peppers or plastic chili peppers in yellow, red, and green are also great decorations for any South of the Border party. The table and centerpieces are one of the most seen items at your party and these must scream fun and festive with just a glance. Think of things that yell fiesta such as small sombreros with chili's, maracas, or even small piñata type decorations that will add that flair you need for your fiesta. Of course, the colorful tablecloths, napkins, dinnerware, and more should of course be brightly colored.

Music

What else? Mexican or Latin American music. A few of the dances can include the Macarena or the Mexican Hat Dance to start off the event. The music can play throughout the entire evening, quieter during the chatting and eating time, and then louder during the dancing portion of the evening.

Food and Drinks

When you think of a fiesta most generally, you think about a buffet style dinner with all kinds of delectable treats. For a Mexican fiesta, you must include such succulent dishes as chicken fajitas, warm flour tortillas, chili con queso, tortilla soup, Mexican rice, black bean, corn salsa, enchiladas, burritos, and for drinks, you have to serve margaritas or tequila.

You cannot forget dessert. Desserts can include fruit sherbet, flan, three milk cake, and empanadas, to name a few.

Games

According to the type of party, you are planning for the fiesta such as a birthday party for a child, an anniversary party, or even a wedding reception. You will not want to play games or have these types of activities at all parties, however, just in case you wish to include games these are a few suggestions.

Mexican Hat Dance Off

Give a dance lesson and then judge the best Mexican Hat Dancer. All guests can vote for their favorite.

Pin the tail on the bull is always a favorite among the younger ones. This game is played just like pin the tail on the donkey. One person is blindfolded, spun around, and then handed a tail with a pin. The blindfolded person walks forward and pushes the tail in place. The person closest to pinning the tail in the proper location wins.

Limbo is a great game for young and old alike. In this game, two individuals hold the limbo stick between them. The stick can be a yardstick or a broom handle. Each guests walks up to the limbo stick and bends backwards to go under the stick. Once all guests have gone under the stick the stick is lowered just a tad. If you touch the stick as you are going under you are out. The person left is the winner.

The idea of a Mexican fiesta is to have fun and enjoy the day or night while partaking of the delicious foods and fun activities that you can find to entertain your guests.
More Articles by Amanda
«-- Return to Article Index