Home
»
Articles, Guides, and Tips
Posted by
Amanda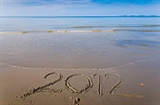 If you are a planning a major event such as a wedding, birthday party, anniversary celebration, or business party, you have probably experienced enough headaches regarding selecting and booking the catering hall. Booking the perfect venue can have a huge impact on the success or failure of your party. There are hundreds of different factors to consider in your search. You must choose a venue that can accommodate the large number of people that will be attending your event. The venue must have kitchen facilities if your catering service will be cooking food at the venue. You must find tables and chairs for all the attendees. If you are going to have entertainment or public speaking, you will have to invest in sound equipment if the venue doesn't already have this equipment.

All in all, choosing a venue can be a frustrating and stressful experience. Many party planners or wedding planners are desperately trying to find some new and exciting alternative to the conventional catering hall or reception venue. While venues with large spaces, linoleum floors, and fluorescent lighting may be convenient and inexpensive, they don't do a lot in making your party or reception an event to remember. If you are looking for new and fun ideas for a reception venue that will delight and surprise your guests, you may want to consider one of these options.

If The Wedding Is A Zoo, The Reception Can Be Too

Have you ever considered having a wedding reception or a business party at your local zoo? Most event planners forget that the zoo offers a lot more than the chance to ogle at silly looking monkeys and incredibly large elephants. Zoos are great gathering places that offer adults and children alike the chance to mingle with members of the animal kingdom.

Many local zoos have large venues that can host a gathering of people. These venues can be rented by party planners. Many zoos also have arrangements with local caterers and venue decorators and can help you to decorate your event beautifully. Another great thing about planning an event at your local zoo is that the fees you pay to rent the venue will go to help support the zoo's daily functions. You will basically be donating money to your local zoo when you plan your next event.

Up The Cultural Element With A Trip to the Theater

The theater is a classy, cultural place to host your next formal event. Everybody loves getting dressed up to go to the theater. Most professional theaters are beautifully decorated with exquisite designs and carvings, and the glamour and class of your event will increase without any additional décor. Whether you are planning a wedding reception, an anniversary party, or a formal business gala, booking your local theater when there are no performances scheduled is a great idea.

Some theaters have restaurants inside them which means you won't have to book a separate caterer. These restaurants will have tables, china, silverware, glassware, and seating for all of your guests. Often, the stage of a theater can be transformed into a dance floor so that your guests can let loose after a formal dinner. Theaters also have sound equipment for entertainment or public speakers. Booking your event at a theater is a great alternative to a stodgy reception hall.

A Night At The Movies

If you are planning a wedding, and the bride and groom love the movies, why not have the wedding reception inside a movie theatre? Hosting a party inside a cinema is a great way to surprise guests and entertain them at the same time. Many movie theatres will rent out the entire facility for a fee for after hours parties and movie viewing. You can transform the lobby with tables, tablecloths and seating for all your guests. Open up the concession stands and serve your guests popcorn, soda and candy instead of expensive hors d'oeuvres. When the party is in full swing, your guests can slowly trickle into a theatre with stadium seats to enjoy the latest flick. When you schedule your party or reception at a movie theatre, you provide your guests with great atmosphere and a fun filled evening that they are sure to remember.

Mingle in Style at Your Local Country Club

A country club is a great location for a wedding reception or company party. Country clubs often have restaurants or large ballrooms where huge events can easily be hosted. The bonus of choosing to host your event at a country club is that these establishments often have all of the tables, chairs, linens, and dining ware that you will need for your event. You can even book the golf course for the night so that your guests can enjoy a free, fun and friendly game of golf with one another.

Country clubs are beautifully designed and are the epitome of comfort and luxury. If you plan your event at a country club, you will give your guests an impression of glamour and style that a plain reception hall may not be able to communicate.

Forget the Stodgy Catering Hall: Book An Arcade

If a formal event isn't exactly what you had in mind, consider booking your next party at a venue that is sure to provide hours of entertainment. One trend that is gaining popularity is hosting a wedding reception, birthday party or company event at an arcade or bowling alley. Arcades are classic, nostalgic venues where adults can reminisce about their childhood days. When you book an event at an arcade, you can have unlimited game play for all your guests. Arcades can also provide fun, guilty pleasure food for your guests to munch on throughout the event.

Enjoy the Natural Beauty of a Botanical Garden

There is nothing more beautiful than a wedding reception that is hosted at an outdoor garden. Weddings are joyous and gorgeous occasions, and the flowers, plants and trees that are carefully tended in a botanical garden will be the perfect reflection of those emotions. Many city botanical gardens have ballrooms or reception halls where guests can sit and enjoy a meal. Your guests can then stroll through the gardens at dusk, enjoying the sights and fragrances of the various exotic flowers and plants along the way. A wedding reception that is hosted at a botanical garden gives guests the chance to escape from the predictable confines of a reception hall.

If you are planning an event but don't want it to seem commonplace, consider thinking outside the box when it comes to choosing your venue. An exciting and different location can make all the difference.

More Articles by Amanda
«-- Return to Article Index