Home
»
Articles, Guides, and Tips
Posted by
Amanda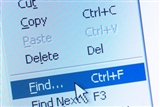 Guests always remember the food at weddings and having a caterer you trust can help alleviate some of the stress off of your big day. Hiring a caterer along with choosing a reception hall is one of the first tasks you should focus on since a good caterer can be booked up to a year in advance. Often wedding venues have their own caterers or specific caterers they use and rely on. This is usually an easier and more cost effective solution than bringing in an off-premise caterer. Speak to the reception hall of your choice and find out what kind of package they can come up with for the venue and catering combined.

Next, figure out how many guests you'll have, what your catering budget is and what you can spend per person as well as the total fee. Ask your friends and relatives for recommendations and make a list. Call the caterers you were referred to as well as any that you found on your own online or through the phone book. First ask the important questions like cost and availability. Make appointments to interview those you like in person and try to schedule tastings as part of the process. Inquire about the following details:



menu options they offer.


exactly what is included in the fee and what's not


how long the meal will take to be served from start to finish


their payment policy (deductible included)


their policy on taxes and gratuities


liquor policy


service and presentation style


any less-expensive alternatives.


There will probably be many catering companies for you to choose from. Make sure they are licensed and insured, and you understand all their policies before signing the contract.
More Articles by Amanda
«-- Return to Article Index