Home
»
Articles, Guides, and Tips
Posted by
Amanda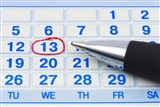 Planning an event takes a lot of time and energy, but all of your planning can help to make your event great. Whether it is a fundraiser, a wedding, a seminar, or another type of event, you will find that perfect location or catering hall for your needs. The key is to customize your needs to the location to ensure that you are completely satisfied with your choice and that it will completely meet your needs. Whether you are looking for a dance floor, sound system, garden, waterfront, or any other detail, you will most likely be able to find it in an event location or catering hall.

-Weddings can range from the very casual to the very formal and having the right location can help to reinforce your theme, as well as your formality level. A more formal wedding will dictate the need for a more formal space, such as a waterfront mansion or country club, while a more casual wedding will mean that you will want to find a more casual space that you can customize according to your needs and your theme. A hotel is a great place to look for an event space for a more casual wedding, as it can be customized according to your needs and wants.

-Fundraisers vary as far as formality as well. Some fundraisers are more formal and dictate black tie and formal dress and if this is the kind of fundraiser that you are having with a sit down dinner, you want to find a space that will allow you to do this. Fundraisers can also be more casual in nature, such as a Hawaiian pig roast or a hoedown. You want to consider your formality level in the choice of your catering hall or event location to ensure that you will have a space that will fit your wants and needs.

-Seminars often need more space than other events, especially if you are going to have breakout groups of classes for the participants. Hotels often work best for seminars, simply because they offer a place for the participants to stay on site, which can be a really big benefit if you want to be convenient to a wide range of people. Offering a special bundle rate for both lodging and seminar can help you to get more people to your event, so you want to consider this when you are choosing a site for your seminar.

If you are planning an event, you want to be sure that you take the time to find exactly the right location for your needs and wants. Whether you want a casual space or a formal space, a large space or a small space, or a space you can break up into rooms, you will find that the right catering halls can make a big difference in how well your event goes and how much it is enjoyed and appreciated. Find the right location for your event that will fit your wants and needs.
More Articles by Amanda
«-- Return to Article Index