Home
»
Articles, Guides, and Tips
Posted by
Amanda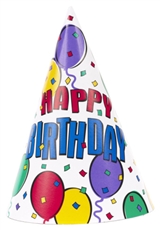 What do you do when you do not have enough room to hold a big birthday party for your child? While you may think that a catering hall is out of the question for a child's birthday party, you will be amazed at how much easier it will be to have a party at a catering hall. Especially if it is a big birthday, such as the 13th, 16th, 18th, or any other that is big for you and your family, you want to have room for everyone to have fun. Catering halls can be your answer to having room for your child to have an amazing birthday with everyone that they want to invite.

When you start to look at catering halls, you want to be sure that you keep several things in mind for your child's birthday. Depending upon their age, you will want to have games and/or activities to do. Younger children love having those blow-up bounce houses and slides, but if your catering hall does not have high enough ceilings this will not be possible. If you have an older child, they may want to have karaoke or dancing and you want to be sure that you have room for that kind of fun. You will want to look around and see how the hall will work for you and your needs and the activities and fun that you are thinking of having.

Seeing what is included with the catering hall is also important. While the size of the hall is very important, you want to see what is included in your cost. Sometimes the chair covers and linens will be included, but this is not always the case. By asking what is included, you can determine which catering hall is the right choice for you and your budget. While you will almost always have to cover the decorations, the staff of the catering hall may be able to customize the rest of the options to your needs and to your theme, which can help to take some of the stress off of your shoulders and allow you to enjoy the planning just a little more. Catering halls will take care of the food and lots of the other details to give your child their favorite party ever.

Catering halls make a great choice for a birthday location, simply because you will be able to use their services to get all of the details right to allow you to enjoy the day. If you want to give your child a birthday party that they will never forget, you will want to look into renting a catering hall. They can offer you more room, as well as give you the assistance that you need to make the day special for your child, your family, and your friends. A catering hall can be the perfect touch to a day that will be fun for you and for your family and friends.
More Articles by Amanda
«-- Return to Article Index