Home
»
Articles, Guides, and Tips
Posted by
Amanda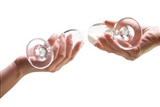 A bridal shower is a great way to get all of the women in your family and close friends together for a party. Generations of party guests can get together to celebrate your wedding.

Have each party guest contribute something to the party with food and decorations. This way the bride can relax and enjoy her party without worrying about the details.

Try matching the theme of the party to the theme of the wedding. You can also do this with the wedding colors. This will give the guests something to look at and a preview of the big day to come.

Having each guest make a dish for the party is a nice, personal approach. This makes the party personal and will get it more of a family feeling. In addition, homemade dishes are quite yummy.

You can also have food catered in. Whichever you choose it is a smart idea to a have a variety of meals on hand. Make sure that whatever food theme you choose caters to every guest. This includes vegetarians and picky eaters. In addition, appetizers or finger foods are a great way for your guests to eat and mingle at the same time.

What would a bridal shower be without the games? It would not be very fun that is for sure. Games can be naughty for certain guests while others can be family and kid friendly. Think of your guests first before adding the games to your party.

All of the games need prizes too. This way the winners can walk out with candles or bath salts. You can have a variety of prizes to hand out. It is really up to the bride and what she wants. Keep some extra prizes on hand, in case someone misses out on winning a game. You do not want someone leaving empty handed.

After the games come the gifts. Gifts can be purchased for the bride alone, like lingerie, or for both the bride and groom and their home. Some of the guests should bring gifts that can be used on the honeymoon while others, like gift cards, can be used later.

Party favors are a great way to end your bridal shower and thank your guests for coming. They should have something given to them in the form of a gift bag for all of their hard work. This can commemorate the memories had at the party. A wine glass with the date of the bridal party on it is a nice party favor. Others include soaps, lotion or bath beads.

A bridal party is full of laughs and memories. It is one of the last parties for the bride to be besides her bachelorette party. One of the last single woman parties for her at least. Give each guest a camera so that way the party can be seen on film from a variety of party angles. Plan the party according to what the bride would want and make it fun for everyone.
More Articles by Amanda
«-- Return to Article Index