Home
»
Articles, Guides, and Tips
Posted by
Amanda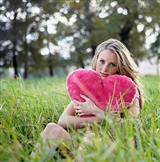 Sweet 16 birthday parties are very important especially for girls and that is the reason many parents hire professionals to ensure the party goes smooth and is just what their daughter envisioned. With this guide, you should be able to come up with some sweet 16 birthday theme ideas that your daughter will be thrilled for your friends to see.

Choosing the theme is the most important part of the entire event, if you ignore the present. If you choose the wrong theme, you are definitely going to embarrass your 16 year old and if you choose a theme is for kids you will do more than just embarrass her, you will humiliate her. Instead of surprising her with the entire theme at her sweet 16 birthday party, it would be best to get her ideas as well. Remember, she is growing up and this is not a party for babies. Too many parents are still trying to hold on to their daughter and if you are one of those, the sweet 16 party may not be what she envisioned.

Car Theme

All 15 year olds are just waiting for the day they turn 16 so they can get behind the wheel of an automobile. If your daughter was on of those teenagers that could not wait to turn 16 for just that reason alone, you may wish to throw a Sweet 16 party with a car theme. Of course, if you throw in a car that would be tremendous.

You can find a wide array of decorations, invitations, and of course, foods that teenagers will love. When you start planning the party, create invitations that look like learners permits or drivers license. Use all kinds of decorations that are driving related such as police cars, sirens, stop signs, and more. The more Sweet 16 balloons the better. Hamburgers, soda pop, and other foods that you can purchase through a drive through fast food restaurant would be perfect. Dress up the table to look like a drive through window for an added touch.

Alice in Wonderland Theme

If you are up for this one, you will first to read the book, Alice in Wonderland. You will be able to transform your home or catering hall into Wonderland, but it will take work. This is by no means a themed party that can you decorate in a few short hours. You will need such areas as the rabbit hole, Queen of Hearts, and of course, a mirror or a creation that looks like a mirror for the guests to enter Wonderland. Do not forget the tea party. Cookies, cakes, and tea of course are the food of the day.

80's Theme

Teenagers today still love the music of the 80's and an 80's theme party would be rad for a girl turning 16. Of course, the invitations must use the lingo of the decade and should ask all guests to come dressed in their best 80's clothing if possible. You can even provide the guests with pictures of clothing and hair styles of the 80's to help them come dressed appropriately. Decorations and music are easy. You lived through the 80's you know what was hot and hip back then. Food of course can be just about anything from hot dogs to pizza. Don't forget the music. Songs from Madonna, Michael Jackson, U2, Journey, Boston, and Devo would be the bomb.

Chocolate Theme

Just about everyone loves chocolate and as a theme for a sweet 16 birthday party you cannot go wrong. The invitations can resemble a candy wrapper, a chocolate bar, or even a box of chocolates. You can use all kinds of decorations that have to do with chocolate such as mocha, cakes, cookies, chocolate drops, cocoa, and more. Lead the way to the chocolate fountain via Hershey's kisses wrappers. Be sure you do not leave the kiss inside, it may be stepped on. The idea is to follow the trail of the eaten candy kisses. Once at the chocolate fountain, the guests can enjoy dipping marshmallows, pineapple chunks, strawberries, and bananas. For the main course, pizza is always a favorite and for the birthday cake, of course more chocolate.

Goth Theme

Is your daughter a bit on the dark side or just into all the scary and spooky stuff? Then she may absolutely love a Goth Theme sweet 16 birthday party. Of course the invitations must specific Goth so everyone comes in black. The invitations should be spooky using black birds such as ravens or coffins. The reception hall can easily be transformed into an eerie graveyard. Of course, everyone should be dressed appropriately for the fun to begin. Decorations can include many of the same items used for Halloween along with black roses.

Masquerade Ball

Everyone girl dreams of attending a ball and being the center of attention. For her sweet 16 birthday, you can make her dream come true with a Masquerade Ball to celebrate her special day. The colors she wants can be chosen and all guests must wear clothing that are those colors or you can just choose for all guests to be dressed in ballroom attire and provide masks at the door of the hall. Decorations for this party are very important as all should be elegant with chandeliers, candles, and even glassware. Invitations should be elegant as well in the color she choose if colors were chosen. Flowers, confetti, and ribbons are always an added touch. The meal served should play the part as well, no finger foods.

As you can see, there are all kinds of themes you can choose for your daughter's sweet 16 birthday party. You can choose one of the popular themes above or create your own unique theme using ideas of the things your daughter likes such as a movie theme, movie star theme, safari theme, or runway model theme. Do not forget to talk with your daughter; she may have some ideas to help you decide. Visit our Party Planning Guide for more information about planning a sweet 16 party.
More Articles by Amanda
«-- Return to Article Index