Home
»
Articles, Guides, and Tips
Posted by
Amanda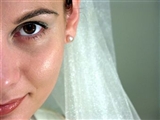 Wedding etiquette is pretty self-explanatory. Good manners are expected at a wedding celebration. This is not something that you can teach, but something that you must ask and make clear to every guest on your guest list. This will be the guarantee to make your day as special as it can be.

Celebrations are generally of a relaxed nature, but a wedding is high on the list so certain rules must be observed. Manners and etiquette must be observed so that everyone can have a good time.

No one wants to be left at the altar or cancel a wedding before it even makes it that far. The sad part is that sometimes this happens. It is courteous of the bride or groom depending on the situation to let their guests know if the wedding has been cancelled. This can be a hurtful situation for everyone, but it is considerate to let your guests know in a timely manner.

If your wedding is set to go on without any interruptions, then invitations must be sent out in advance. This gives your guests adequate time to make plans to attend and decide if they will be joining you at the wedding, reception, rehearsal dinner or all three. Make sure that you give your guests enough time to RSVP so that you can plan your wedding accurately.

Nothing can ruin a wedding more than, if the groom is late. This should never ever happen. Traffic should be observed to make sure that he arrives on time and plans should be made in advance to ensure a timely attendance. The bride might arrive a little late, but since this is her day that is ok. At the reception, make sure that you are on time as your guests will not start the party or eat until the happy couple arrives.

Your wedding day is meant to be the most special one of all your days. Make sure that your guests feel just as special for attending. Make sure to greet each guest. Kind works like "thank you" and "so glad you could make it" are just what your guests need to here.

Your wedding reception is a time where your friends and family tell stories and lend their congratulations. For this purpose, do not leave the reception early. Leave just before it ends and then head towards your honeymoon destination.

The music at the reception should incorporate the songs between you and your new husband. That should not be the only style of music that you offer though. A DJ or band can be used so have songs from the past and ones from today that get your guests dancing and holding each other close.

At your wedding, every detail must be calculated. The seating arrangements are important so that your older guests do not have to set right upon the speakers. In addition, weddings and wine go together harmoniously, but make sure that your guests stay in line and do not get out of hand. This goes for the happy couple too.
More Articles by Amanda
«-- Return to Article Index