Home
»
Articles, Guides, and Tips
Posted by
Amanda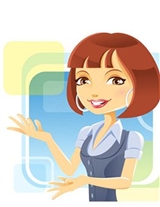 Wedding receptions are held as the first celebration as husband and wife. You get to walk in and have that moment of being a newlywed. These parties are for the bride and groom, of course, their closest friends and families. You have to set a budget for the reception and that includes how many guests you are having, the location, decorations, food, and music.

Receptions can be held just about anywhere that the newlywed couple wants. Some have it at the place where the ceremony was held. Other places include clubs, bars, halls, yachts, parks and even at someone's home for a more intimate gathering.

If you choose to have your wedding at a public place, then you will have to make sure that they allow outside help. Some places will guarantee you a caterer, tables and chairs while others will not. You may have to provide your own music, tables, linens, and food. You may have to pay a deposit or booking fee too.

Catering services are a great way to go. They can offer a variety of food choices for your guests. In addition, some may include table lines, silverware, and plates in the total cost for services.

You can hire either a band or a DJ for your party. They both can play music that is significant to both you and your new husband, but also consider your guests. They will need something to dance to and make sure the music keeps going after you leave for your honeymoon.

Your reception should match your wedding theme and/or colors. Every detail must match because you do not want an elegant wedding that ends up having paper cups and plates for your food. You need to be a part of every decision and not let others take the lead. This is your wedding day.

The reception needs to go off without a hitch so it is a good idea to have a list of things to do. Then you should check and re-check it to make sure that everything is done. Plus if someone cancels or does not show it is good to have a backup plan.

Your wedding reception will work a lot smoother if things are paid for in advance. This may not always be possible, but it becomes ease of mind if you do not have to worry about the payments while on your honeymoon. Some brides get lucky and have their wedding paid for, but that is not always the case.

Wedding receptions can be stressful if not planned out properly. It can be your dream wedding and reception if you make a list and stick to it. That is the easiest way to ensure that everything goes smoothly and you do not have a disaster day ahead of you. It is your day and you have waited a long time so you should like what is going on. You hired people to work for you so speak up when things go wrong or off track.
More Articles by Amanda
«-- Return to Article Index