Home
»
Articles, Guides, and Tips
Posted by
Amanda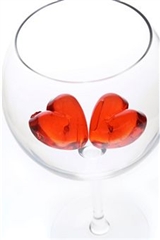 Wedding favors are just as important to the wedding as the decorations, flowers, and music. Every part of a wedding is important so make sure that your guests have a special day just as you and your husband have had.

You may be wondering what wedding favors are. That is simple. They are small gifts or trinkets given to each guest as a thank you. They are generally given to the guests once the wedding reception begins. The bride and groom pick out these gifts together and there may be gifts for the men and for the women separately. That depends of your wedding and the theme.

Your guests should remember the special day just as you do. Think of wedding favors like those special keepsakes of the day that they attended your wedding. They make a great centerpiece for the reception tables too and can start up conversations once opened.

Wedding favors are meant to reflect the taste and style of the bride and groom. They can be whatever you and husband what them to be. They can be simple gifts to more extravagant ones depending on your budget, style, and theme of the wedding. Even hand made trinkets can be given if you and the groom wish to go that route.

Small gift baskets are a great idea. Candle sets are too. For the women at your party these are good gift ideas. Chocolates also work for both the men and women at the reception. Glasses or flasks can be gift ideas for the guys or you can buy the same gifts for everyone.

Gifts that are monogrammed with the bride and groom's names and the wedding date make perfect accessories for your guests to take home. Picture frames are very popular wedding favors or candies, hot chocolate or coffee packets that also bear the wedding information.

Key chains give your guests something that they can use daily that will remind them of the special wedding day. The theme can match the wedding or they can be the colors of the wedding. Some can even add photos for a more intimate look and feel. They come in all shapes and sizes.

Wedding favors can be made to reflect you and your husband's creative side. They can also be purchased at wedding stores to match the theme of your wedding. Going online can also be a place to purchase wedding favors.

Wedding favors must be a part of your wedding day. Your guests need to feel just as special as you do. The favors will make your guests feel appreciated for attending the wedding. They can be whatever you choose for your guests as long as you feel as though your guests will like them.

Your wedding is the most special of your life. Your guests should feel just as special once they leave the reception. Find wedding favors that will give your guests a laugh and smile or maybe a tear, but only tears of happiness.
More Articles by Amanda
«-- Return to Article Index