Home
»
Articles, Guides, and Tips
Posted by
Amanda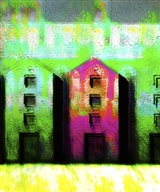 Every bride wants to have a wedding like no other, a truly unique and memorable event. It's not as hard as it might sound – you can achieve that by adding a few special details throughout your affair. Finding the right location to host your celebration is probably the most important and time-consuming aspect of the process. It's important to locate a distinctive reception hall – it could be a historic mansion, the beach, or anything else that fits your personal style.

Develop a theme
Once you find that perfect venue, transform it by developing a wedding theme. It doesn't have to be something elaborate, it can be a subtle but meaningful element throughout your affair like a flower, a color or another special detail. After all, it's the little things that make all the difference. For example, think about the day you met to get an inspiration for your theme and infuse it in all aspects of your celebration. A common element throughout your affair will help you create a distinctive and unique wedding.

Create a romantic setting
Use red roses and heart shaped items, rich velvety fabrics and plush to create an atmosphere of romance and intimacy. To achieve elegance try candles set afloat in pools, flowers floating in bowls, and your favorite love ballads. You can have real, live butterflies or white doves released around you as you exit the chapel, creating an amazing fairy tale effect. Your guests will never forget it and neither will you.

Show your guests how much you appreciate having them there
Give your guests a small gift to take home. This can be a framed picture of the bride and groom, or anything else to remind them of your big day. You can assign someone to take photos of the guests as they arrive. After the wedding sign each photo, write your wedding date and mail it with your thank-you cards. This way they'll have a special memento of the event. Or you can make small corsages or boutonnieres for each guest and present them with it as they enter so they'll know how much having them there means.

Personalize the menu
Ask your caterer to create a unique menu by including recipes taken from the bride's family cookbook. Place a card next to each dish with the name of the recipe and name of the relative whom it came from. Or serve favorite local dishes.

The entertainment
Hire professional entertainers to perform during the reception. Those can be a group of dancers, a string quartet or a band. It will create fun atmosphere and make your special day one to remember.
The ways to personalize your wedding reception are as many and varied as your imagination. Don't hesitate to try new things - it will set you apart and make for an unforgettable celebration.
More Articles by Amanda
«-- Return to Article Index