Home
»
Articles, Guides, and Tips
Posted by
Amanda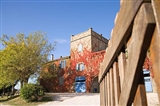 Mansions have always been a sought after location for fairy tale or elegant weddings with the major problem being finding a mansion to hold your wedding. Long Island New York is home to many beautiful mansions that would be perfect for that special day. Not only does Long Island have several mansions that you may use for your wedding ceremony, but also the area offers beautiful scenery, elegant lodging facilities, and delectable restaurants.

Long Island offers mansions, castles, and historical buildings that would create a romantic atmosphere that will ensure your wedding day is one that will be remembered for years to come by yourself and your guests. Throughout Long Island, you will be able to find the perfect venues for your wedding ceremony from a mansion all the way to hotel accommodations for your guests.

A few of the mansions offer tours or private rooms for your ceremony while others allow guests to stroll through the gardens and the grounds to enjoy every square inch of the property. Of course, this ability will ensure that you and your guests have the chance to feel like royalty if only for a short amount of time. The early part of the 20th century saw the construction of over 500 mansions that still call Long Island. The good news is that many of these you can rent for that special day. All you will have to do is find the one that fits your needs and you will be well on your way to a romantic and fairy tale wedding of your own.

A few of the most popular mansions that you can choose for that special day include the Bourne Mansion in Oakdale, Douglaston Manor in Douglaston, Nico at the Gatsby Mansion in Islip, Oheka Castle in Huntington, and Vanderbilt Mansion in Oakdale.

Bourne Mansion is home on 205 acres with beautiful scenic views of the Great South Bay offering tranquil lakes, well manicured landscapes, and breath taking gardens. The Grand Ballroom offers a 40 foot vaulted ceiling with a glass dome, a huge dance floor, French doors, and crystal lighting scones. Other areas of the mansion are also available for the cocktail hour. Included in the wedding package includes fine linens, votive candles for the tables, valet parking, directional maps, and coat check attendant to name a few.

Douglaston Manor is located on the highest hill in Queens with a magnificent view of the Douglaston Golf Course below as well as the skyline of New York City as your background. A very breathtaking sight in the evening with the lights of the city as well as the stars sparkling in the sky. Douglaston Manor can accommodate up to 250 guests for any of your events and of course for a memorable wedding day. You can expect intricately carved woodwork, beamed ceilings, stone framed archways, and a grand ballroom adorned with a floor to ceiling limestone fireplace. Other features include the Conservatory, the Terrace Room, and even a romantic patio with a gazebo.

Nico at the Gatsby Mansion offers elegance in every way from dining to the beauty you behold inside the restored 130-year old historic South Shore mansion. The mansion even though it has the capacity of accommodating 200 guests, many couples choose the mansion for a more intimate ceremony with only a few friends and family gathered to celebrate their joyous day. The venue offers different packages to fit the need of any couple, which can include a champagne toast, starter, entrée, tiered wedding cake, table pastries, cookies, and an open bar.

The Oheka Castle Hotel and Estate is over one hundred years old and offers a breath taking view of the Cold Spring Harbor high atop the highest point found on Long Island. The castle is set right in the middle of 443 acres of beautiful landscape. The Castle is listed on the National Register of Historic Places as well as being a member of the Small Luxury Hotels of the World. Not enough can be said about this beautiful castle if you are looking for the best place in the world to have a fairy tale wedding filled with elegance and beauty. You can plan your wedding here and then stay for your honeymoon and feel like royalty the entire time. A stroll through the many gardens will have you up close and personal to statues, gazebo, arbors, fountains, and reflecting ponds.

Vanderbilt Mansion is home on the Connetquot River and the Great South Bay offering magnificent water views that are always perfect as a backdrop to any wedding. Along with the beauty, you find outdoors you will also find indoors with lavish décor and period furnishings from the year in which the mansion was built, 1878. A few of the services you will enjoy include a private bridal suite, linens, valet parking, votive candles for the tables, place cards, directional maps, and your own wedding coordinator to name a few.

See a list of all Long Island Mansions.
More Articles by Amanda
«-- Return to Article Index