Home
»
Articles, Guides, and Tips
Posted by
Amanda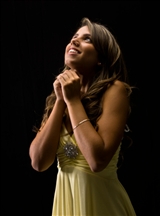 The Quinceanera is a very important event for Spanish families. It celebrates the sweet 15th birthday of daughters and is a day that is full of great meaning and fun. From the perfect dress to the perfect food to the perfect catering hall, all of the details must be in place to create the perfect day for your daughter and for your family. When you are planning the Quinceanera, you will find that going down a list can help you to have the perfect day. Where do you need to start?

Date and Location. The date and location often work hand in hand, because if you want a certain catering hall, you may be limited to a couple of dates. You want a date as close as possible to the 15th birthday to ensure that you enjoy the date to the fullest. The reception is the reason that you will want the catering hall and this normally follows the religious ceremony, so a lot of planning will have to be done to find the right date and location for you and your daughter's special day. Once you find a few locations to choose from, you are on your way to looking at other aspects of the party.

Number of people. A Quinceanera can be a very big event, so you want to be sure that you have enough room for all of the people and the events that you want to have at the party. This is a huge event for the birthday girl, so you want to be sure that all of her family and friends are invited to help make her day as special as possible. This may mean that you need more room than you may have thought, so keep the number of people that you want to invite in mind when you are choosing the location. If you are focused on a certain catering hall, you may have to cut your invite list, so be sure that you keep that in mind while planning.

Activities and fun. Dancing is a big part of any Quinceanera, so you want to be sure that there is room for a good sized dance floor. This celebration of moving from childhood to womanhood is one that has a lot of special significance and traditions, including dances with the father and the godparents. Understanding what is part of the Quinceanera can allow you to determine what you are going to need as far as space, sound system, lighting, etc. Most catering halls have all of the services that you need as far as décor and food, but this will add costs to your bill, so keep that in mind.

If you have a daughter and want to celebrate her 15th birthday in the traditional way, you will want to consider having a Quinceanera party. It can be a wonderful way for you to move from girlhood to adulthood, find a catering hall and begin planning a Quinceanera party. This can be the perfect way to welcome your child into adulthood and celebrate her special birthday that makes the mark from being a child into being a woman.
More Articles by Amanda
«-- Return to Article Index