Home
»
Articles, Guides, and Tips
Posted by
Amanda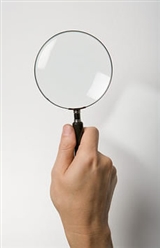 Queens is the largest borough in New York City located in the western region of Long Island. The area offers many wonderful catering halls for any type of event or occasion you may wish to celebrate. You can choose from waterfront catering halls to mansion throughout the area to make your special event a memorable one. Along with offering great locations, the catering halls in Queens offer a wide array of services to help their customers create a wonderful party that all guests will enjoy and will remember for years to come.

Antun's of Queens Village is home in Queens Village on the border of Nassau-Queens. In the beginning Antun's was a small hotel, but has been transformed into an elegant and breathtaking venue. From the moment you step inside the engraved glass doors into the magnificent lobby, you will feel the charm. The cascading waterfalls, stained glass ceiling, and ornamental fireplace are sure to make you feel special, as it will every guest that attends your affair. The catering hall can accommodate 200 guests in the Palm East room, 170 guests in the Palm West room, and 230 guests in the Venetian room. Special benefits offered for weddings include a bridal suite, deluxe cocktail hour, cold displays, hot chafing dishes, and delectable desserts.

Bruno's on the Boulevard is home in Jackson Heights New York and is found in northwest Queens. This catering hall has been serving the area since 1962 being known for the personal attention they provide each of their customers as well as the delightful cuisine and wonderful customer service. Bruno's has been the sight of many different occasions and events including weddings, birthday parties, anniversaries, engagement dinners, and fundraisers. The Galaxy Room will accommodate up to 450 guests offering you and your guests the beautiful décor of reflective brass accented ceiling, mirrors and hand etched Italian glass murals. The Stardust room is for a smaller group of 140. On the other hand, you may choose the rose garden as the perfect spot for your wedding.

Marika Yacht is home in Long Island City offering guests an elegantly decorated 100-foot bi-level M/V. A yacht can be a very romantic location for a romantic wedding or reception. The Marika Yacht can accommodate 149 guests. The yacht is owned by the Water's Edge restaurant, which has also been host to weddings in which the guests after the ceremony board the yacht for an awesome reception. You will never found the same views at any catering hall on land, making this a unique experience.

Russo's On the Bay is home in Howard Beach, New York. This catering hall is located just where you can view the beautiful bay, which of course would be magnificent for a wedding or reception. Along with the breath taking scenery, Russo's offers a luxurious ballroom that will have you twirling as if you were a princess in the arms of your Princess Charming. The Renaissance Grand Ballroom can accommodate up to 500 guests, the Tivoli Room will accommodate 260 guests, and the Florentine Room is for a smaller group of around 120 guests. All rooms offer their own unique atmosphere for a fairy tale wedding or reception. The outdoor garden is another option for a beautiful wedding or just photos.

Water's Edge was mentioned earlier with Marika Yacht; however, it had to be added to the list by itself as many people talk their event that was held at the Water's Edge. This is one of the most popular restaurants in all of Long Island City that has a reputation of being a premier wedding destination. Zagat rated Water's Edge as one of the top restaurants in New York City, which is along to say with all the restaurants found in the state of New York. The scenery is just as beautiful as the food is delectable with views of the Manhattan skyline.

As you can see, there are many different types of catering halls in Queens that offer a wide array of services to make any of your events memorable. No matter if you are searching for an outdoor garden, a fancy restaurant, or a beautiful large ballroom, you will be able to find the perfect venue in Queens. The choice is yours as to the services you need and the number of guests that will be attending your affair.

You will be able to search for the catering hall that will fit your needs by location, by capacity, by price, if they can perform on site ceremonies, if they have an outdoor area, and if they offer bridal rooms. Remember, this is your wedding or your event; you do not have to choose a venue if it is not what you are looking for, there are several options in the Queens area that will fit all your needs.

Find a list of Queens Catering Halls.
More Articles by Amanda
«-- Return to Article Index