Home
»
Articles, Guides, and Tips
Posted by
Amanda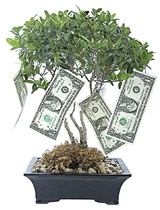 Creating a wedding budget is among your first and most important tasks. Sure, it can be daunting and stressful but it needs to be done as soon as possible to ensure that you don't spend more than you can afford. Although your wedding day is one of the most memorable days of your life, keep in mind that you will have plenty of memorable days with your future spouse. With some careful planning you can successfully create a budget you can stick to it.

Come up with a number
The days when the wedding is paid for by the bride's parents are practically gone now. Parents will often contribute to the wedding cost as a gift to the newlyweds, but it's rather rare for parents to cover the entire cost of the wedding. And sometimes they choose to pay for the honeymoon instead. Be realistic about what you can afford to spend and what you can't. If you're paying yourself, a percentage of your current savings is one way to set a budget. If you don't already have some saved funds, you can put aside a percentage of your income each month and save over a period of time. The longer the engagement, the more the savings.

Prioritize
Determine what the most important things for you are – is it the dress, the location, or the décor; then adjust your budget numbers to reflect your priorities. Keep in mind that the reception will cost you about 40-50 percent of the total. Allot around 5 percent of your budget for a "just-in-case" fund.

Ways to save
The easiest way to save is to keep the guest list short. True, it might be difficult but you don't need to invite anyone whom you haven't spoken to in a long time. Cross off any items that you don't need. For example, if you're hosting the ceremony and reception at the same location, you don't need to include transportation in your expenses. Try to get a discount whenever possible - people in the wedding industry are usually quite familiar with budgets and are often willing to work with you. Choose local flowers that are in season and a venue during its off season. Simplify the menu – instead of 5 courses offer 2 or 3 well-presented dishes.

A wedding is all about celebrating this most special occasion with your family and friends; your wedding day will be what you make of it and even the most expensive wedding can be meaningless unless you have a great time sharing it with the people closest to you.
More Articles by Amanda
«-- Return to Article Index