East Wind Caterers Inn & Spa
East Wind Caterers Inn & Spa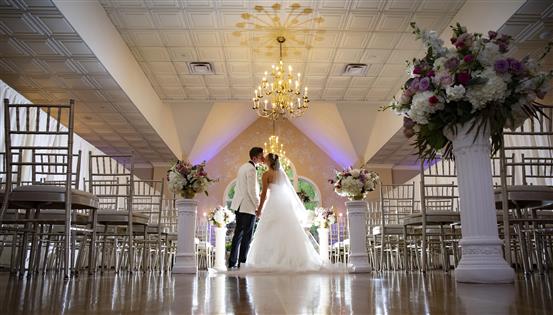 East Wind is one of Long Island's premier caterers. Set at the gateway to North Fork Wine Country, the family owned East Wind provides you with the choice of three sophisticated settings in one beautiful location: The Estate, The Cottage and The Grand Ballroom. You and your guests will enjoy East Wind's personalized service and close attention to every detail.

Designed to create the ultimate destination setting, The Inn & Spa at East Wind has fifty guest rooms and suites, decorated with delicate fabrics and antique-style furnishing, with every modern convenience available. Enjoy Desmond's Restaurant, located at the Inn, to host your Rehearsal Dinner, After Party & Post-Nuptial Breakfast. Also located on our grounds is The Spa & Studio at East Wind. At the Spa enjoy massages, facials, body treatments and nail services. Our Signature Couples Suite offers side by side treatments. The Studio offers all the current trends in hair and makeup design for your special day.

No matter which setting you choose for your special event, East Wind's professional staff is committed to providing you and your guests with an outstanding hospitality experience.

Contact us for a personal tour of our property and to discuss the details of your wedding day!
Seating Capacity

75 to 1200

Price Range (per plate)

$70 to $150

Simultaneous Events

2

On-Site Ceremony Location

Indoor & Outdoor

Business Events

Outdoor Area

Bridal Room

On Site Ceremony

Valet Parking

Off Premise Catering Available

Outdoor Area Garden

Outdoor Area Terrace

Outdoor Area Patio

Overnight Guest Accomodations

Dance Floor

In-House Party Planner

In-house party planner

Separate Room for Cocktail Party
For more details about amenities, please message the Venue.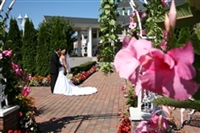 631-929-6585

631-846-2350

August, 2015
The terrific staff here at East Wind made our wedding day perfect!!!!!! Everything was breathtaking. The food, the grounds, the decorations, the flowers. Kathleen, Judy, Kaitlyn, THANK YOU! ALL OF THIS WAS THE AMAZING SUCCESS WE DREAMED OF BECAUSE OF YOU!!! Thank you SO MUCH, from the bottoms of our hearts! OUR WEDDING WAS AMAZING!!!!!!!

October, 2014
While there is a lot that we love about living here, one thing we are not crazy about is the hustle and bustle of city life. We couldn't travel anywhere for our wedding, so our challenge was to find a venue that would give us the illusion that we'd truly escaped into the countryside. We found it in East Wind. They have a huuuuge plot of land … I forget exactly how big, but I think it's over 20 acres. Most of that acreage is devoted to wide green lawns and lovely flower gardens. The inn itself has a classic, old-fashioned look to it (we loved the porch area outdoors). Very picturesque. Plenty of space for our guests, many of whom stayed at the inn for the week (we stayed too, and loved every minute of it). Our wedding day dawned with beautiful blue skies overhead and balmy, comfortable temperatures. The ceremony was everything we wanted it to be, and the party afterward was amazing. Dinner was great and the portions were huge—we stuffed ourselves at the wedding dinner, and were so happy we were going to get to enjoy more of that amazing food for the rest of our stay. We went in-house for the flowers, which was a really good move. They make very creative arrangements and will listen to what you want and come up with something really unique! They did perfectly matching the bridesmaid dresses. It was one less detail for us to have to plan on our own, and it was much easier to take care of it at the same location. Plus, it ensured the flowers were fresh and perfect on our wedding day! If you love the outdoors and you want a country-style wedding in Suffolk, you have found a little slice of eden!
1 out of 1 found this review helpful

July, 2014
Mike helped us to plan the wine country wedding of our dreams! This place has a wonderful atmosphere, and we felt like we'd managed to get away from all the hubbub of the city here. The restaurant catering was wonderful, and our guests had as much fun as we did.
1 out of 1 found this review helpful

May, 2014
We worked with Mike to plan everything for our big day, and he was superb. He made everything effortless, and managed to throw in all kinds of great extras and discounts into the package! Kathleen was also wonderful as our maitre d'. We had a big celebration, and I was amazed how many guests they could accommodate with no problem. They weren't at all understaffed. I'm sure they would be equally incredible for something smaller and more intimate.
Stats
31,061 views since Aug, 2010
Share