Fox Hollow Catering


Located in Woodbury, on Long Island's legendary North Shore, Fox Hollow Catering Hall is set upon eight acres of beautiful landscape. Designed to resemble an English manor, it offers the convenience of a catering venue, luxurious 145-suite hotel and award-winning restaurant - all in one place. The Fox Hollow provides its guests with rich ballroom settings, vaulted ceilings, fireplaces, elegant chapels, private bridal suites, photo salons and pavilions. With three separate outdoor areas, there is plenty of room for your reception or photography sessions. Your guests will enjoy the lush gardens, complete with waterfalls and fountains. An outdoor chapel is also available. Seasonal plantings adorn the gardens at all times of the year. In addition, The Inn At Fox Hollow located next door offers luxurious overnight accommodations and amenities for your guests.

To ensure the success of your special day, no detail is ever overlooked. The Fox Hollow staff will assist you in choosing, customizing and accessorizing the ideal ballroom setting. They know how important even the smallest details can be. A wedding coordinator will guide you through every detail of the planning process.

Expert chefs, affiliated with world-renowned culinary associations will prepare a personalized for your event cuisine. Fox Hollow offers unlimited premium brand liquor at all catered events. Upon arrival your guests are greeted with champagne and strawberries. Hot hors d'oeuvres are served by white-gloved butlers on silver trays and cold hors d'oeuvres - on toast points. Cold displays are artistically decorated with hand-carved garnishes. Hot Buffet Stations like Gourmet Pasta Station, Crepe Station, Authentic Wok Station, Hibachi Station and Chef's Carving Station are available. After your guests are seated, it's time for the traditional champagne toast. Dinner menu includes appetizers, a salad, a choice of several entrées like Stuffed Shrimp, Filet Mignon and Salmon Dijonaise, and a beautiful custom created wedding cake.

Fox Hollow is managed by Scotto Brothers – an established name in hospitality. The facility has become one of the most popular catering halls on Long Island and Gold Coast weddings have become their specialty.
Seating Capacity

25 to 300

Price Range (per plate)

$75 to $200

Simultaneous Events

2

Business Events

Outdoor Area

Bridal Room

On Site Ceremony

Valet Parking

Off Premise Catering Available

Outdoor Area Garden

Outdoor Area Terrace

Outdoor Area Patio

Overnight Guest Accomodations

Dance Floor

Wheelchair Accessable

Coat Check

Live Music Permitted

DJ Permitted

AV Equipment Available

Must Use In House Liquor

Must Use In House Caterer

Air Conditioned

Kitchen On Premises

In-House Party Planner

Tables Chairs Included

Virtual Tour Available

Premium Liquor

In-House Party Planner

Separate Room for Cocktail Party
For more details about amenities, please message the Venue.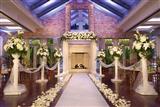 516-921-1415

516-921-2130

February, 2015
When you are planning your wedding, you want everything to be perfect. Easier said than done as it turns out. I was closely involved with planning my sister's wedding a couple of years ago, and it was a total nightmare. The person in charge of her event was hard to work with, stubborn, didn't listen to what she wanted, and was hard to get a hold of, and then they screwed up several different key things about her event. They messed up with the catering and the décor, and on top of that, there was another wedding going on at the same time, and everything was just chaos. So I was basically dreading planning my own wedding. I couldn't even cope with the thought of going through all of that again. I was totally intimidated, to the point where I actually kept telling my husband that maybe we'd be better off just doing a really small party at our own place or something after a simple ceremony. But he said, "No, you've been dreaming of this your whole life. We have to do it right." Finally I caved in and started looking for a spot. I just kept telling myself if I could get this one bit right, all the rest would follow, so long as I found a venue that would be willing to do everything and provide whatever we needed. It was actually my husband who discovered Fox Hollow, and good thing too, because I was getting nowhere. He came home one day and he was really excited, and it turned out it was because one of his friends at work got married here and told him all about it. What he described was the total opposite of what my poor sister went through. I was still unsure about calling them up because I saw that they do more than one event at a time sometimes (as many as 2 or 3), but my husband didn't want to let it go (good thing!), so finally we went in person to see what they could do for us. Fox Hollow was everything I was looking for in a wedding facility, aside from that one issue about the simultaneous weddings. Jessica was very sweet and accommodating, and I liked her straight away. I knew she and I would work well together. The place itself is terrific. It's really beautiful, especially if you like a garden type of setting for your wedding. And then there was the fact that they were able to do the catering and provide us with everything else we needed as well. That was what I was looking for. Something to take all that stress of planning and coordination out of my hands. I figured that would remove so many unpredictable variables and there'd be a lot less that could go wrong that way. Anything that would make it easier on their end and ours was a plus. How did it all work out? Fantastically. The food was good, and they did a terrific job decorating the place with the colors we wanted, and they provided the most amazing flowers that just smelled heavenly. Cocktail hour was a lot of fun and we all loved the dinner. The DJ was great and we all had fun dancing and partying. Can't say enough about how great the open bar was either. It was a big hit with all our guests. There was another wedding going on at the same time as ours, but they did an astoundingly good job keeping the parties separate. We very rarely ran into the guests from the other party, and at no time were we overwhelmed by noise from the other event or anything. I was worried that a party going on down the hall would mean noise during our ceremony, but that didn't happen. At times we forgot there was even another party there at all. Pretty impressive with that many people too! If the other party was as big as ours, you wouldn't think that was possible. So it turned out it wasn't a deal-killer after all. My sister was of course at my wedding, and the whole time she kept telling me how envious she was! I can't count how many times she bemoaned the fact that she didn't have her wedding here at Fox Hollow. It's truly a wonderful place, and it made a point to both of us. It's not how many weddings that are going on that is important, but how much care and dedication is shown to each of them. The staff was incredible with our party, and that made all the difference in the world. We loved every minute of our Fox Hollow wedding.
1 out of 1 found this review helpful

December, 2014
When we were trying to find the perfect event venue, we fell in love with Fox Hollow almost immediately. We were lucky enough that it was the second venue we visited, so we didn't waste a lot of time. It was so nice to be able to dive right into planning our day! What did we love about Fox Hollow? Think about the most beautiful estate garden you've ever visited, and then multiply it tenfold, and that's how gorgeous the grounds here are. We are both big into gardening ourselves, so we knew that we wanted to get married in a garden. The gardens they have here are the loveliest we've ever seen, even prettier than some of the famous estate gardens you can tour here with the conservancy. They have a huge variety of colorful flowers, and the most charming little gazebo you've ever seen. Lots of trees too for shade and seclusion. There are also fountains and waterfalls, which were beautiful to look at and listen to. I think they told us they have like eight acres of land here. And all eight acres are landscaped beautifully. Indoors, Fox Hollow is just as beautiful. The dining area has gorgeous stone walls, high windows, and beautiful timber beams in the high ceiling. It feels both stately and rustic at the same time somehow, and we really fell in love with that room as well. So yeah, we mostly just loved the location and we could visualize the photo ops and everything. We placed our reservation before we left that day. Jessica was the one who got in touch with us a few months before the wedding to do most of the planning with the linens and the food. She was very friendly, fast and easy to get a hold of, and answered all of our questions through email or over the phone when we needed more detail. She gave us a tour—our second tour, since it'd been months and months since we placed our reservation, and we needed a refresher. After working with Jessica, we worked mostly with David. He finalized the timing for the cocktail hour, the ceremony, the dinner and the party. He also helped us set up our rehearsal dinner, which was great! He really went beyond his job description to help us out. Josh and Claudia were our maitre'd and bridal attendant. Josh was awesome. He greeted us immediately when we arrived and checked in with us regularly to see how we were doing and if we needed anything. He also kept us aware of what was going on, since we couldn't be everywhere at once. Claudia was also great. She really anticipated my needs, and had food and water ready before the ceremony and everything. She also checked up on me regularly, and always seemed to have whatever I needed on hand, like she could read my mind. Any negatives? I will say that the food, while good, could have been better, especially since Fox Hollow is known for their food. It did have a bit of that "cheap wedding food" quality to it (or lack of), which kind of annoyed me. But most of the guests seemed like they enjoyed their meals, so maybe it was just my particular tastes. I didn't even think to take home leftovers though; the food just didn't impress me. Still, the wedding menu was easy to plan, and I can't complain at all about the chef, who was receptive of requests and accommodated the members of our party who needed their food vegan or gluten-free. We probably took a bit of a risk when we made our reservation here without checking out more than two venues, and we did make a snap decision when we did it, since we hardly took time to think about it. It worked out though, and I don't think we'd have found a better venue if we'd tried. Even though I wasn't amazed by the food, I was really impressed by the staff, in particular Josh. I had fun working with these people, and they made my wedding stress-free and beautiful. I'm glad we went with our guts on this one. They steered us in the right direction, and we had a wonderful time.
1 out of 1 found this review helpful

July, 2014
This is a beautiful place inside and out. The gardens remind me of the trip we took to England one year, and the interiors are just lovely. Atmospheric lighting, a gorgeous fireplace, and lovely seating areas. We wanted something that was relaxed and intimate, and this venue was perfect.

April, 2014
This is absolutely one of the most gorgeous locations anywhere on Long Island. The outdoor areas in particular are magnificent--love the area with the gazebo. Our event was beautiful, and I can't imagine having had it anywhere else.
1 out of 1 found this review helpful
Stats
30,715 views since Feb, 2010
Share