Guide to Planning a Sweet 16 Birthday Party on Long Island
Home
»
Planning
» Sweet 16 Birthday Parties

"Happy Sweet Sixteen! Say goodbye to dolls and toys. Say hello to makeup and boys!"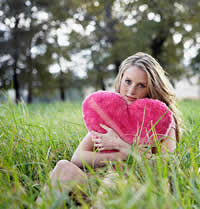 Sweet Sixteen birthdays are joyful celebrations for this happy rite of passage. In American culture the "Sweet 16" birthdays holds special importance as children turn into young adults and are able to get behind the wheel! Sweet 16 parties are especially known for its big, and sometimes outrageous, celebrations. We'd like to help you find that perfect place to celebrate your sweet's 16th birthday!:
Click here to Find a catering hall offering special sweet 16 packages...
Is there a specific geographic area you would like to restrict your search to?
Knowing what region you do or don't want your shower to be located in can easily help rule out several hundred catering halls. Of course the more specific your desired geographic area, the fewer options you have to work with. When it comes to geographic area of the birthday party, consider the following - the location of the birthday person, the location of the majority of the anticipated guests, the overall budget of all of your anticipated party guests (in case an out of town location would be desired), whether or not there is a large number of anticipated attendees from one specific location, whether there is a location where the birthday person wishes to visit, and whether there is another location of sentimental value that should be considered.

Is there a specific type of catering hall (i.e. hotel, vineyard, restaurant, etc.) you would like to restrict your search to?
Limiting your catering hall search to the type of catering hall is another way to quickly narrow down your top choices. Restaurants or wineries can offer cozy yet impressive spaces, while hotel ballrooms can offer grand spaces that can hold a large number of guests. Larger catering halls may also be easier to decorate and transform, which means that hotel ballrooms may be just what you're looking for. For teenagers, pay special attention to trendy locations that may really appeal to the birthday girl or boy.

What is the date of the sweet sixteen birthday party?
This may be an obvious "to do", but it is nevertheless an important factor in selecting the perfect catering hall for your shower. Just like selecting airline tickets, the more flexible you are the more likely it is to get better rates, options and availability. Of course, as the party planner, you should try to arrange a date for the party as close to the date of the guest of honor's actual birthday as possible. However, if it is well known that the guest of honor's own wishes would include as many guests as possible, then a compromise of the date can be taken into consideration.

How formal an affair do you want your sweet sixteen birthday party to be?
The level of formality of your birthday party doesn't necessarily equate to the level of pricing of the catering hall. Instead, it can help you to select an appropriate type of hall if given the choice. If you were hoping for a more laid back affair, then perhaps a formal hotel ballroom isn't the perfect catering hall for you, despite the large number of people it can hold. Perhaps an outdoor space or winery would better suit your needs, of course this depends on the time of year and weather.

Is there a specific theme you would like to portray?
Selecting a theme for your sweet sixteen party could really enhance the overall experience for the guest(s) of honor as well as for everyone else. Birthday parties are especially known for sticking to and celebrating a theme. And carrying through with a theme does not have to stop at the location. For example, if the sweet sixteen birthday girl is really into "American Idol", then why not transform a large catering hall into an American Idol stage?

How many people will you be hosting at the birthday party?
The number of anticipated guests will undoubtedly help limit your catering hall choices, especially if it's a large number, and especially if the number of guests is inflexible. This could be the determining factor of where your event should be located at, simply due to the number of catering halls available with a large capacity.

Will you be requiring onsite food catering?
Most of the catering halls we showcase on our website include food catering. However, some do not and will require additional cost and planning in order to provide quality food for your guests.

How much do you expect to spend on food/beverages?
As mentioned earlier, this is an important consideration, and could be the deciding factor on which catering hall to go with. Depending on your budget, you can decide to offer drinks and/or bar service, food stations and hors d'oeuvres. One way to cut costs a bit is to choose a catering hall that allows for buffet lines, rather than table service. Catering halls at restaurants may also help cut costs since there would be no cost for transporting food, or for special chefs.

Will you be requiring a Kosher, Vegetarian or Vegan menus?
Many catering halls do offer Kosher, Vegetarian or Vegan menus. If this is a must for your event, make sure your catering hall choice has this option. This is especially important to keep in mind if the birthday boy or girl has any dietary restrictions.

Will you be requiring a full service bar or food stations/carving?
Most catering halls (especially hotels and large halls) will offer this service in a customized party package. If the catering hall of your choice does not offer this service in a package be sure to inquire about the additional costs and how it may or may not affect the overall scheduling of your event. It might be a fun idea to arrange for "special drinks" at the bar. Such as drinks named in honor of the birthday person or drinks made with ingredients that the guest of honor especially likes. Sweet sixteen birthday boy or girls might like the idea of non-alcoholic specialty drinks, such as virgin strawberry daiquiris or martinis.

Will you be requiring a catering hall that provides party favors?
Perhaps not surprisingly, these days many formal catering halls automatically offer you a selection of party favors to choose from in order to streamline your party planning. Many of these packages, however, are catered to wedding parties so the style of party favors may not match a sweet sixteen birthday party needs. If this is the case, then you should be prepared to include this in your overall budget.

Would you prefer a location with attached or nearby accommodations for out of town guests?
If your answer to this question is yes, then you should highly consider hotels as your choice of catering hall. However, pay special attention to non hotel catering halls that are in close proximity to other hotel accommodations. Most halls should have this information ready at hand.

Will you be requiring a party planner?
If you book your birthday party at an established catering hall, chances are you will be provided with an in-house party planner that can help ensure that your event goes smoothly. If you are not provided with one, but you are still interested in having a party planner, keep in mind that Long Island party planners have a wide range of rates, involvement and expertise. The catering hall of your choice could also assist you in finding a party planner who has been involved with past events at that location.

Would simultaneous events at your location be acceptable?
This is an important, yet often overlooked, factor to keep in mind when booking your birthday party. You may not want to compete with a neighboring party that will have loud -and perhaps clashing- music. As a responsible adult, you should also be aware of what types of events will be going on simultaneously with your sweet sixteen birthday parties, especially if other parties have open bars. On the other hand, catering halls that offer simultaneous events could help keep your costs low and could even fuel the party spirit.
Related Sweet 16 Birthday Party Articles
Related Popular Searches
sweet 16, super sweet 16, my sweet 16, sweet 16 party, sweet 16 birthday, 16th birthday, sweet 16 ideas, sweet 16 cakes, sweet 16 invitations, sweet 16 themes, sweet 16 cake, sweet 16 party ideas, sweet 16 dress, sweet 16 favors, sweet 16 birthday party, sweet 16 decorations, songs, theme, candle, party favors
Browse for a Sweet 16 Birthday Party location
Planning a sweet 16 birthday party? Chances are that we have the information you are looking for! We can help you find locations to host a sweet 16 birthday party event along with vendors and service providers who can help you plan and execute the perfect sweet 16 birthday party.
Browse by Type
Browse by County/Region
Back to our
Planning Guide