Swan Club


Situated in the quiet village of Roslyn Harbor on the exclusive Long Island's North Shore, the Swan Club is often referred to as a photographer's paradise. With its seven acres of lush gardens, adorned by seasonal plants and flowers, and well manicured landscape it's the perfect setting for any occasion – from weddings and bar mitzvahs to social and business functions. Owned and operated by the Trunz family, the club has established a reputation for dedication and perfection in every detail.

The cascading waterfalls, the wishing well, the gazebo, the fountains and statues create an incredibly romantic atmosphere. The Garden Room, adorned by beautiful artwork and wooden floors can accommodate up to 160 guests and offers the convenience of a separate entrance. The Camelot Room with views of the gardens and the harbor can accommodate up to 230 guests. It features a spacious dance floor, shimmering chandeliers and large windows. The Contessa Room, complete with a terrace overlooking the garden provides a comfortable and elegant setting.

Enjoy the privacy of your own bridal suite and the professional guidance of a wedding coordinator. The highly trained staff will cater to your every need. Your wedding package will be customized to meet your requirements and budget. An experienced chef will prepare sumptuous cuisine for you and your guests. Your cocktail hour includes all white glove service, butler style passed hot Hors D'Oeuvres, elegant cold displays, hot buffet, a number of stations like pasta, carving and wok, and many others. Your dinner reception includes appetizers, salads, entrees and your custom designed wedding cake. To complement your affair a list of select vendors is provided for services like music and entertainment, florists, limousine, photography, party decorations and more.

The club's breathtaking waterside setting creates pictures and memories to treasure for a lifetime. Superb cuisine along with impeccable service on your special day will leave you and your guests delighted.
Seating Capacity

40 to 250

Price Range (per plate)

$60 to $110

Simultaneous Events

3

Business Events

Outdoor Area

Bridal Room

On Site Ceremony

Valet Parking

Off Premise Catering Available

Outdoor Area Garden

Outdoor Area Terrace

Outdoor Area Patio

Overnight Guest Accomodations

Dance Floor

Wheelchair Accessable

Coat Check

Live Music Permitted

DJ Permitted

AV Equipment Available

Must Use In House Liquor

Air Conditioned

Kitchen On Premises

In-House Party Planner

Tables Chairs Included

Premium Liquor

In-house party planner

Separate Room for Cocktail Party
For more details about amenities, please message the Venue.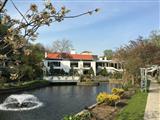 516-621-7600

516-621-1190

July, 2015
I always knew that I wanted a garden wedding. My husband was all about it too. We both love English gardens, and this year English flowers are a big theme. While this garden doesn't look English, it still has that amazing cultivated look to it, and the ambiance would work well with our wedding theme. It was really easy to visualize our ceremony here and our celebration. This was not the only garden we looked at for our wedding. Why this one and not one of the others? Well, it wasn't that the others weren't beautiful, maybe just as beautiful in their own way. Some of them were magnificent. So I'm not going to say it was an easy decision. But the whole thing about this place is that it's actually unique as a location. The ambiance is different, I think because of the way they have water as part of the gardens. In all the other gardens we visited, there might be a small stream here or a little fountain there, but this is very different. There are waterways running all through the garden. There are even spots where you are on little peninsulas or walkways which are surrounded by water on every side. There are beautiful fountains and waterfalls throughout the gardens. So there isn't just one spot where you can take a photo. It's like every spot you stand and every angle you shoot from, you can get an amazing background. We just loved the long walkway with the arbor with water on both sides! I can see why they named it Swan Club. The swans are graceful and they have plenty of them, and again, you see them all over the gardens! The cocktail hour is really special, and we got to do it outside. Same with the dinner. I got to try so many tasty things it's hard to remember them all, but I do remember that the coconut fried shrimp were so good! We did the buffet dinner after we tried some of the options at the tasting and realized we didn't want to limit our guests too much. Their food is just so awesome I wanted to offer as many choices as I could. And the tasting assured me of the quality. They had everything you can think of: chicken, shrimp, barbeque, beef, a whole bunch of different kinds of pasta, veal, I think there was an eggplant thing too. I wanted to eat everything. Which was impossible of course, even though I actually had the time. So much amazing food! I got to try more over the next couple of days thanks to leftovers. Well, thanks to my awesome bridal attendant, who made sure that I got some. I was worried about the weather the day of the wedding actually. They had a whole alternative plan set up for us if we had to go indoors. I would not have been crazy about that, but I have to admit that the rooms they showed us were beautiful and would have been fine if we had to. But I am so grateful that it didn't rain. We did pick this place primarily for the setting after all. I really feel like setting is everything. We had fun exploring all the pathways here, and we were given plenty of space and time to wander around. We got some really amazing shots with the lush forest backdrop and the beautiful flowers. When you get married in a place like this, you don't need half as many flowers to spruce it up! Actually saved us money. So many colors. They really made our photos look festive. We also shared a lot of private moments by ourselves; there are so many little nooks you can find here to share a little romantic seclusion. If you want beautiful, choose Swan Club! You will love these amazing gardens!

June, 2015
Were you one of those girls who grew up dreaming about your wedding? I know it was something I daydreamed about constantly when I was young. I couldn't wait to meet my Prince Charming and have my happily-ever-after. And then the day finally came that I met my Prince Charming … and before you knew it, we were engaged! This might sound kind of crazy, but believe it or not, I had actually already done some research on wedding spots in the area even before we met! I knew that I wanted to spend the rest of my life on Long Island with somebody who loved it just as much as I do. I told him about some of the places I'd looked at, and he was just crazy about Swan Club! So that made it a really easy decision. Which meant we got to leap right into planning. And planning could not have been a more wonderful experience. We had just the most amazing time working with the catering staff to plan the most incredible wedding banquet, and we had a great time with our maitre'd, who was just so full of enthusiasm and kindness! In fact, everyone was so kind. I couldn't have known when I first picked this venue to put on a short list of possibilities that we were going to get such amazing treatment. After all, I picked it based on the lovely grounds and all the features and services in their packages. There was no way I ever could have guessed how wonderful the people would be. Which was definitely the best part. It really is that human element that makes something like this happen. They were the ones who put all the care and attention and enthusiasm into all the details. It was their can-do attitude that made everything work. It was also what made us feel so confident in them right from minute one. We knew we could trust them because we could see how much they cared in every word they said, in everything they did. They clearly love the work that they do and really get into planning every wedding. We loved everything about our wedding day. Huge party, heaps of incredible food, great leftovers, and a picture-perfect spot to tie the knot on their lovely grounds. Everything just dripped elegance. The Swan Club really is perfection embodied. I have to say that even though I grew up dreaming of a fairytale wedding, I honestly had no idea that I would ever be able to have that wedding. You see, I had gone to weddings where everything went wrong. In fact, my older sister's wedding, which was at another local venue, was just such a wedding. She had everything planned out so perfectly and she was really specific about all her needs, but she ended up with an incompetent planner who made so many mistakes. And then there was confusion with the guests, and it was all a stressful mess. Were there hassles or hiccups or mistakes at my wedding? Let's put it this way. If there were, I'll never know. With more than 200 guests, I'm guessing there is almost no way there couldn't have been at least a few things that went wrong! But if so, the staff fixed everything up so quickly and efficiently that I never knew there was a problem. The whole thing seemed to go perfectly smoothly. We just transitioned from one space to the next, from one wonderful moment to another, and each one was filled with magic and happiness and togetherness. They made it all seem automatic, like the entire world existed at the moment just for the two of us, to celebrate our first steps together down the aisle. I can't convey in words what a wondrous experience that is. All I can tell you is that the amazing people here at the Swan Club made it all happen!
1 out of 1 found this review helpful

April, 2015
This beautiful wedding venue is a North Shore paradise! We knew we wanted something along the North Shore right away. It's where we live, and it's one of the most beautiful areas of the world you will ever visit (lucky us). There are a lot of beautiful venues, so it wasn't easy to make our choice. We went with Swan Club after we took a tour of the grounds. I can see why they like to market this place as a "photographer's paradise." It truly is outstanding, especially the gardens, which are some of the most colorful anywhere! We looked at several venues with gardens, and we were just not as impressed with the rest. A lot of them were very green, but there weren't a whole lot of other colors. With the flowers in bloom here, we saw plenty of green, but also yellows, purples, pinks, blues, reds, so many gorgeous colors, and even trees in blossom! There is a lovely little bridge that crosses a quaint little stream and leads to the gazebo where we got married. There are fountains and arbors, and plenty of sunlight and shade. So many different types of trees, including some really graceful willows. I think the best word to describe it all would be "lush!" It's really lush! If this wasn't a venue, I think they could probably make plenty of money just opening as a botanical garden. That's how gorgeous it is. It's also very quiet! You are away from most of the major roads here, so you don't have a lot of traffic noise in the backdrop. The other thing that got us excited about this place (and which turned out to be even better than we'd hoped) was the food! The chef is this guy named Thomas Henrichs who was on the Food Network and won one of their competitions. We got excited just looking at the menus online! They invited us for a food tasting before we finalized the menu, which was a whole lot of fun. What we ended up with was amazing, and Thomas was more than willing to work with us on the details. Everyone agreed that the cocktail hour could not have been more amazing. There were really good bars and stations and appetizers, and it was so much fun! Dinner was just incredible. We got plenty to eat, thanks to our wonderful bridal attendant and maitre'd, who made sure of it. My chicken cordon bleu was just perfect! I love that they topped it with hollandaise. I'd never had it that way, and it was amazing. I got to try the rest of the dishes the next day since they gave us heaps of leftovers, but the one I had that night was still my favorite (I will have to learn to make it, since now I will always associate it with my wedding! But I don't think I will ever be able to make it nearly as delicious as they did). Flexible prices is another plus here. We weren't willing to pay an arm and a leg, but at the same time, we knew that if we stuck with a really low cost venue, we weren't going to get what we wanted. They had a perfect and very reasonable compromise available here. First off, the price for the whole wedding was not that bad when you consider everything we got as part of it (the gorgeous garden wedding ceremony, the cocktail hour, the dinner, and a lot of great vendors that they recommended to us—and so much more). Secondly, they let us pay it in installments. This made it possible for us to enjoy far more than we would have if we had to pay for everything all at once. We were able to enjoy a much more beautiful wedding than I would have thought on our income level. I never thought a big, beautiful wedding would be something I would be able to enjoy, but thanks to the Swan Club, I was able to do it. Every single person that we came into contact with while we were here was wonderful. Everyone from the event planner down to the waiters made us feel like a million bucks. They went out of their way to see to our comfort. Not only that, but they also treated our friends and family the same way! They took our wedding so seriously and personally you would think that they were family too! I literally felt like royalty, and like my family was the royal family. We were asked over and over by everyone how we found out about this place. The answer is that it took a lot of research and a little luck. We spent hours touring venues before we set foot in these gorgeous gardens. It was a trying experience, and we were very fatigued until we found this place and the amazing staff literally refreshed our spirits. We don't want other couples to go through the same hassle, or worse, not ever find this incredible place! So save yourselves the trouble of going from venue to venue. Just go straight to the Swan Club. You will enjoy an incredible experience from the first day you set food here, and your wedding will be the best day of your life!
1 out of 1 found this review helpful

December, 2014
I dreamed about my wedding my whole life and how perfect it was going to be, but the closer I got to planning it for real, the more I worried that nothing was going to be the way I dreamed it. Suddenly all those real-world hassles started to loom; budget, scheduling, etc. etc. I started to turn into a nervous wreck. That all changed when we found the Swan Club! Everyone who worked with us was just outstanding, and one of the first things they noticed was how nervous I was and how many things I was worried about. They quickly answered a lot of my questions right off the bat and they gave me some great ideas for how we could resolve some of the problems I was concerned about. I immediately felt so much better! I could tell that if we did our wedding here, it'd be in really good hands, and it was. Especially Joe and Vanessa, who were our maitre'd and bridal attendant. The two of them were our right hand people! They took care of all the stress for us; it was like they did our worrying for us so we wouldn't have to! It's hard to explain how amazing they were. It was like they were always there when we needed them, at our side, like they'd never left—and yet when we wanted privacy, it seemed like we barely noticed them. They must have done hundreds of weddings to be so good at this! They have the timing down perfectly, and that can't be easy with every wedding being unique. Our wedding did turn out to be everything that I had dreamed, and I was honestly amazed that everything worked out so well according to plan! These people were expert problem solvers and helped us to deal with some scheduling hassles that had me all but terrified in the beginning. They were able to work everything within our budget easily. And they even managed to do more for us than I would have imagined on our dime. All the practical aspects of the wedding were in place, but on our actual wedding day, I wasn't even thinking about it. I was just having a wonderful time celebrating and being with my hubby, my family, and friends.
1 out of 1 found this review helpful

September, 2014
There are a lot of choices in this area if you are interested in an outdoor wedding. You can get married on the beach, or you can choose a venue that has a garden thing going on for a different ambiance. We both knew we wanted to get married in a garden—even before we met actually! So it was just a matter of finding the venue with the most beautiful garden and the best staff and options for our wedding. It was Swan Club that ended up being our choice. Yes, there are a lot of lovely garden venues in the area, but visit Swan Club and I think you'll agree it blows the others out of the water! The garden has a very classical feel to it, with plenty of greenery—not just some pavement underfoot and a few trees or flowers, like a lot venues have. It feels like a nice big cultivated garden like you'd find at some posh New England estate. There's a cute little bridge over a stream and everything. Our other concern involved the seasons. We wanted a fall wedding, and we were worried the flowers would all be dead by autumn. When it got around to our wedding day though, we were not disappointed. The summer flowers were gone, yes, but there were autumn flowers! The leaves were changing and it was more colorful than ever. They take the time to make sure their venue looks gorgeous year-round here. We had fun at the reception indoors afterward too. The ballroom was lovely and the food was incredible, especially our cake! There were rose petals everywhere, and it was very fun and romantic. The cake was so beautiful that guests were actually taking photographs of it. It was really quite a masterpiece, and I almost felt bad eating it because it was so beautiful to look at! Almost … until I took a bite of course and tasted it! Amazing! We really chose the perfect venue. If you want the most incredible garden wedding imaginable, this is where you go!

September, 2014
Our wedding here was incredible! The gardens are beautiful. They're incredibly colorful; they have so many types of flowers (it smells as incredible here as it looks!). They really enhanced our wedding photos. We picked out the venue before we did most of our other planning, so we picked bridesmaid's dresses that would work with the colors in the gardens, and the photos came out just perfect. The weather was beautiful. We couldn't have gotten a better day. I was really nervous when I showed up that day. I totally had the jitters and I couldn't seem to sit still. I kept freaking out I was going to mess up during the ceremony or that somebody else was going to do something wrong. My bridal assistant Emely was very soothing, and she didn't let my nerves get to her at all. She was level-headed the whole time and kept me moving forward and kept everything on track. We felt like we were in paradise, between the amazing kindness and attentiveness of the staff and the gorgeous grounds. We had so many guests come up and ask us who recommended the venue. Truth was, nobody did; we found it ourselves while we were looking online for outdoor wedding options. We would now recommend them to anyone though, and already have to a few of our friends. I imagine they would do a perfect job with any type of event!

July, 2014
The gardens here are so beautiful! I felt like we'd stepped outside of the bustle of NY and into some kind of fairytale paradise! It was just what we wanted for our wedding. The photographer took so many colorful pictures. The setting was perfect for lasting memories. If you are looking for an outdoor venue for your wedding, this is a great choice. We toured other venues while we were shopping around, but this one was by far the prettiest!

November, 2012
The swan club besides providing a surpurb wedding experience for my son and daughter in law from food to service. They also saved a wedding the couples original reception hall was damaged last week when sandy hit long island. They contracted the swan club who also had some damage but had a room available and working with this couple put together a plan that was wonderful and they were married yesterday with a weeks notice upon rave reviews by everyone in attandence . Thank you staff of swan club . A job well done. Tom H
Stats
50,570 views since Jul, 2010
Share