The Arsenal
The Arsenal, located in Williamsburg, Brooklyn creates a one of a kind venue for various types of events including performances, corporate events, product launches, fashion shows, weddings, birthday parties, graduation parties and most any other event looking for a unique space that can be modified to create a personalized theme.
The Arsenal boasts modern white walls and hardwood floors. Its space can accommodate up to 125 guests (standing) and includes a full service bar. While the rental fee refers primarily to the space, it also includes several special options such as licensed bar service (at an additional cost), a limited number of tables and chairs, and staffing. Other fee variables include what day the event will be held on, whether alcohol will be served, what type of music will be played, and more.
Tours of the Arsenal's rental space is available in the afternoons and evenings Monday through Friday. Come see what type of package the Arsenal can present to you.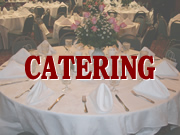 917-349-9155
Stats
8,378 views since Jan, 2011
Appears In
Share