Bridgeview Yacht Club


Bridgeview Yacht Club is located on Barnum Island Wharf in Nassau County and offers easy access by car, boat or train. It's one of Long Island's most popular venues for Bar Mitzvahs, special events and wedding receptions. Its glass walls will allow you to enjoy unforgettable views of the water. The spacious outdoor deck is the ideal setting for your affair. The cozy indoor lounge and warm environment sets the perfect tone.

The expert chefs are there to create a custom menu just for you. Bridgeview's wedding package includes elaborate cocktail hour and butler service passed Hors d'Oeuvres like coconut fried shrimp, spicy tuna tartare, steamed savory dumplings and bacon-wrapped scallops. The cold displays are artistically designed with hand-carved garnishes. They also offer a pasta station, a butcher block carving station and a choice of additional stations like Raw Bar, Italian, South of the Border, Caribbean and Seafood. The dinner reception includes a champagne toast, first and second course, entrée and a tiered wedding cake. A five-hour open bar with a selection of top shelf liquor, beer, red and white wines, frozen tropical drinks, assorted juices and soda will be served throughout your celebration.

Bridgeview Yacht Club specializes in celebrating one occasion at a time in their elegant waterfront pavilion with gazebo garden. Whether you invite 50 or 400 guests, the professional staff will make sure that your special day is an affair to remember. Their services include a bridal attendant, parlor maids, coat check, valet parking, linens, directions and place cards. A bridal suite is available for your bridal party. The facility is wheelchair accessible. They do require a security deposit which must be received in full within one week of the day of confirmation. A final guarantee of attendance is required ninety-six hours before the planned event. The pricing is flexible depending on the season.
Seating Capacity

50 to 400

Price Range (per plate)

From $75

Business Events

Outdoor Area

Bridal Room

On Site Ceremony

Valet Parking

Off Premise Catering Available

Outdoor Area Garden

Outdoor Area Terrace

Outdoor Area Patio

Dance Floor

Wheelchair Accessable

Coat Check

Live Music Permitted

DJ Permitted

AV Equipment Available

Air Conditioned

Kitchen On Premises

Tables Chairs Included

Premium Liquor

Separate Room for Cocktail Party
For more details about amenities, please message the Venue.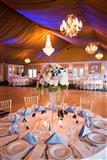 516-432-2400

516-432-1057

June, 2015
My whole life I dreamed of having a huge wedding someday. I come from a pretty big family, so growing up I went to a bunch of big weddings for my cousins and the occasional aunt or uncle. I took a lot of mental notes about what I liked and didn't, and what I thought would be even better if I could make it happen. And then I ended up moving here, and this place is basically the land of weddings. Seriously though! Weddings and honeymoons are a big deal here. So I had far more choices than any of my cousins had. And better choices too. I had so much fun picking our place! I grew up so excited by the thought of shopping around for the perfect place. And I found it at Bridgeview! It is the most amazing place you will ever visit! It's a yacht club, so the location is of course just perfect. Wonderful view, the ocean right there, really amazing outdoor areas, and very nice inside too. But the people are what are most amazing. Samantha and Eric were like a dream. They seemed almost as excited by my wedding as I was, which was just crazy, because I was sooooo excited! But that's what you want from something like this. I know that they couldn't possibly be –that- excited, but they certainly gave me the illusion of it. And from a professional view, I think they really are very into their jobs, and genuinely really enjoy them. I got the feeling from both of them that what makes them happy was seeing us happy. You always get the very best service from people who really get a kick from seeing other people being happy. Everything about the club just glows with elegance and opulence. It not only was nicer than any of the venues I remembered cousins getting married at, but was actually even more incredible than anything I ever dreamed up. And I had big dreams for my wedding day. And some of those venues my cousins chose were really, really nice. So when I tell you that this place blew them all out of the water, you know exactly what I mean. Thank you to Eric, Samantha, and the entire staff at Bridgeview. You couldn't have made me and my husband happier!

May, 2015
Bridgeview is a wonderful, amazing, terrific place that deserves as much praise I can possibly heap on it. We picked Bridgeview by only a narrow margin over another place we were looking at. Price wasn't the deciding factor. There were three deciding factors. The first was that we were told we would be the only wedding that day, and the other place sometimes hosted two or three events in a day. The second was the location, which is breathtaking. The third was the customer service we got from Sam, the incredible banquet manager. I want to talk about the location first. As a yacht club, this is a beautiful waterfront property with a picturesque shoreline. There is a lovely deck area where you can get a great view of the sea, and a comfortable indoor lounge where you can get cozy. The day we got married was beautiful, and we had the ceremony outside, but there were some strong winds that day, and the indoor area was perfect for getting out of the wind. Another thing that we loved about the dock area was the beautiful pier stretching out over the water, which was perfect for photos. The other place we looked at was beautiful, but didn't have that feature, and we knew it was something we wanted. The one-event-at-a-time thing is really important too. If you have never been to a wedding where there were other events happening simultaneously, you may not realize what a big deal it is or why. When my sister got married several years ago, she picked a venue which she didn't realize would be hosting another wedding at the same time as hers. The wedding actually was ending as hers was beginning, so they still had the venue to themselves for most of the event. But that wasn't enough! What they didn't have was the full attention and dedication of the staff, who were still distracted by the other wedding. So there were a lot of issues when everyone showed up. The staff made mistakes, and the bridal attendant was distracted. It was her special day and she deserved their full attention, and I was not going to let that happen to me! The third big reason we picked Bridgeview, as I mentioned, was Sam. Sam is the banquet manager, and she was just exceptional from the very first conversation. She was our first big assurance that we would be getting this venue's full attention, and that the staff would be there for us 100% on the big day. Sam was responsive to every question and concern. No issue was too big or too small for her to handle personally. She only delegated to other staff members when she knew that was going to be the most efficient way to handle a request or get something done. And when she did, she worked so wonderfully with her own staff, and they with her. The team here is really tightly-knit, and clearly love working together. Also wonderful were Eric and Samantha. Eric was our maitre'd, and Samantha was our bridal attendant. Both of them were absolutely the best people we ever could have picked to help us on our wedding day. Samantha in particular was incredible. She did everything for me. She got me drinks, calmed me down when I got nervous, and even bussled my dress several times. Bridgeview was astonishingly beautiful on the day of our wedding! It is beautiful every day, and amazed us on every visit we made to plan. But when our flowers and decorations were all in place, it felt like the whole place had been built just for us, and like the staff existed just to see to our every need. Everything looked just magnificent. The weather cooperated for the outdoor ceremony with the ocean backdrop, and later, when it got too windy, we just went inside. We loved our cocktail hour and our dinner! Both were terrific! For the cocktail hour, we got to choose ten different things, not just a handful, which is all we saw at a lot of the other places we considered. We each picked five, and all of it was incredible. Everybody kept telling us that it was the best cocktail hour they ever had been to. It was really beautifully decorated too! They set out votive candles in pretty bowls and everything. We also got the vodka bar, which came with a really cool ice sculpture! The carving station was also really amazing. Great London broil! Dinner was several courses. A delicious appetizer, followed up by salad, and then the main entrée. Prime rib, salmon, and I forgot the third one that we picked. I had the salmon. Best salmon I ever ate. Nothing else has ever come remotely close. They made our wedding cake too. We thought of using a bakery, but not after they told us all our options. It was fully customizable, and it came out delicious and totally beautiful. It was so pretty I felt almost bad about putting a knife in it and cutting it up! But I felt better after I tasted it. Way too good not to eat! We upgraded with the chocolate fondue station too. The chocolate strawberries were soooo good. They had lots of other tasty stuff too! Another really cool thing about this place was the fact that we got a full 5 hours. I've been to weddings that were only 3-4 hours, and they felt really rushed to me. Instead of it just being a couple of hours in the middle of a day, it felt like our wedding really was the whole day. We got to really live in all of those moments and experience them to their fullest. Bridgeview … it really does not get more incredible. If you are still trying to figure out where to hold your wedding, just pick this place and start planning! I promise you will have a wonderful experience. Sam and the others are all amazing, you get the whole place to yourself for 5 hours, and all your friends and family will be jealous that you got to experience the best wedding EVER.

November, 2014
We were here for a wedding—big wedding, tons of people. It was the first wedding we've been to together, and only the second one I've been to ever. My girlfriend has been to a ton of weddings though, and she says that this one was one of the nicest she's ever been to! We both had a really good time. Staff was friendly and always asking if we wanted something else to eat or drink. We only ran into our friends (the happy couple) a couple of times during the whole event (they were super busy), but they looked like they were having the time of their lives. We will give these folks a call when we finally figure out the scheduling for our wedding!

October, 2014
First review? Wow. Didn't expect that. This place is just fabulous. They only do one wedding at a time, no matter how big or small your party is. That was a major concern for us! We had a minimal party around 50 people, and there were a ton of venues that wouldn't even consider hosting our wedding. Most of the ones that said they would only would do it conditionally. They would host us, as long as we understood that there would be another party going on at the same time. We said "no way!" The last thing we wanted was for our little party to get overwhelmed by some party with 400 people going on next door, ugh. Here you are the ONLY wedding party at a time! When it's your day, it is YOUR day, and everyone at the venue is there just for you and your guests. I wish I could give them 6 stars out of 5, because they really did an amazing job! There wasn't a single hassle the entire time. I never dreamed that wedding planning would be such a breeze. But you can tell they have done this a thousand times and they know the drill. At the same time, they never made me feel like "just another customer." They treated me and my husband like gold, and never assumed that they knew best. We never felt like we were pushed into anything we didn't want to do, and they never questioned our ideas or our judgment. Samantha was the one who did most of the work. She is a warm, welcoming person who will make you feel like a million dollars. As my bridal attendant, she had her hands full, but never seemed in the slightest flustered! Contrast that with me, who would've been running around like a chicken with its head cut off if she hadn't been there to reassure me, soothe my nerves, and remind me what to do. Eric (our maitre d) and Samantha both made everything go smoothly. There was never a need for a single plan B; everything worked the first time. I have no doubt though that they had plenty of backup plans at the ready. Cocktail party and dinner were both fantastic. They have some really excellent vegetarian options on their menu, and tons of different stations you can choose from for the cocktail party. Guests loved everything; being the bride I didn't eat a whole lot, but everything I did was wonderful! Last but not least, the location is just out of this world. The very second we saw the place we were floored. Incredible ocean views like you wouldn't believe. And since they only host one party at a time, it's easy to get a clear shoreline for shots. The only people in your photos are going to be your friends and relatives, the people you care about. As a backdrop, just sand and sea and a beautiful sunset. What a wonderful day! We will treasure it forever!
Stats
36,647 views since Oct, 2011
Share