Chateau Briand


Chateau Briand brings Manhattan glamour and South Beach style to Long Island. Celebrate your new beginning in a setting that is romantic and sophisticated and will have your guests raving for years to come.

When Location Matters, There Is Nothing Like It...Anywhere.
Seating Capacity

50 to 400

Price Range (per plate)

$65 to $250

Simultaneous Events

2

Business Events

Outdoor Area

Bridal Room

On Site Ceremony

Valet Parking

Off Premise Catering Available

Kosher Menu

Outdoor Area Garden

Outdoor Area Terrace

Outdoor Area Patio

Overnight Guest Accomodations

Dance Floor

Wheelchair Accessable

Coat Check

Live Music Permitted

DJ Permitted

AV Equipment Available

Air Conditioned

Kitchen On Premises

In-House Party Planner

Tables Chairs Included

Virtual Tour Available

Premium Liquor

Has Garden & Terrace

Separate Room for Cocktail Party
For more details about amenities, please message the Venue.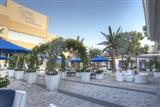 516-334-6125

516-334-3780

July, 2015
If you are looking for ambiance, let me give you a hint and save you some time … make a reservation at Chateau Briand. Pick the date and jump right in. You are simply not going to find another spot anywhere that can compete with it. The lobby is so elegant. Reflective floors, mood lighting from the ceiling, a grand staircase with this really neat railing, and a grand piano which they play as you come in. It's magnificently modern, but with just a touch of classic old-world style. I love the dark floors and the mood lighting because it helps make everything stand out, and particularly did great making my wedding dress stand out in our photos. We got married in their indoor chapel. It is neither the most beautiful nor the least beautiful chapel. I fully admit it's a bit run-of-the-mill, but still prettier than a lot of them. And again, nice ambient light. The ballroom is stunning. Hardwood floor with a compass pattern inlaid on it, and the wood is this deep cherry red, which is reflected in the rest of the room's décor too. Once again, it creates a really gorgeous atmosphere. Classic, yet modern, just a touch of both, perfectly in harmony. And finally, I was very pleased with the lounge and bar. Another piano, hardwood floors and walls, seating on different levels, just really chilled out. Beautiful wood on the ceiling too. Susan, the woman who set everything up and helped us plan our day, was just sparkling with energy and excitement. She was exuberant from the moment she met us and stayed that way through the long planning phase. She kept her spirits up and her energy up long after I felt totally drained. And just to be clear, I did not feel that way because of anything with these people! They were amazing, and they took away so much stress and work. It's just that we had a big celebration and that was going to be a lot of work no matter what. Sending out invites, confirming attendance, figuring out timing, transportation, hotels, etc. That was really difficult, and we did have to do most of that stuff ourselves. So when I would show up for our meetings or call her, I was often pretty high-strung and probably a total pain to deal with. Still she was patient through all my anxiety and my occasional fits. And on days I was completely fatigued with it all, she reminded me that this was exciting, even though it was difficult to organize. She really made all the difference in the world. What would have happened if we had gone somewhere else, without someone like Susan? I shudder to think. I might very well have thrown up my hands in the middle of it all and just given up! But instead, I got a perfect wedding which was everything I wanted it to be. And on the day of, when I arrived, again a nervous wreck, my wonderful bridal attendant was there to soothe me and calm me down and get me organized. By the time I was ready for the ceremony, I actually was feeling excited again. Like Susan, she was excited for me, and I remembered that this was my special day and the work was over and it was time to enjoy. That's exactly what I did. Me and my husband both had the most wonderful time you can imagine. We soon forgot all about the stress and fatigue leading up to it and were having the time of our lives seeing old friends again and reuniting with relatives and hanging out with people we hadn't seen in ages. At the cocktail hour we were able to reconnect, and the food and drinks were fantastic. Very talented chef and a talented bartender too. And it was in that beautiful lounge I mentioned before with the piano. Soft music, soft lighting, delicious food, great company, and a staff that always seemed there when you needed them but never got in the way when you wanted privacy. They just seemed to know what we were thinking and needing at every moment, and I thought that was just a great skill. I have no idea if I've managed to explain everything about Chateau Briand that I love. It is so hard to find the words. Susan and the staff were some of the most incredible people I ever worked with, and they gave us the gift of their boundless energy and relentless enthusiasm along with their great expertise. The Chateau is atmospheric and elegant and the perfect go-between if you can't decide if you want a classic look or a more modern environment. A lot of what made this experience so special though I don't think I can ever put into words. Just let me say that it was beyond all our wildest expectations, and the only way to discover it is to experience it for yourself.

June, 2015
First off, let me say this website was super helpful to me! I was searching on the Knot for a place, but it was hard to find all the Long Island options and go through them, and then I found this site and it was so much easier to see everything by location/type! I actually found Chateau Briand right away because it was in the sponsored listings at the top and I liked the picture, so I clicked and checked it out and read through the reviews. It sounded like exactly what I was looking for, so I had a look on their website to see what they could do for me, and then I made an appointment to go and talk to someone. Susan was waiting for us, and took us on a guided tour through the lobby, ballrooms, and gardens, showing us all the spots where we could have our ceremony, the cocktail hour and the dinner. She asked us questions about our guest list, the vision we had for our event, the mood we wanted to create, and what kind of food we were thinking of. I like that she asked us a lot of questions, because that not only showed she was really interested and wanted to help us get started, but because it helped me focus my own thinking. Before she started talking to us, my thoughts about the wedding were actually pretty much all over the place. I had a lot of "maybe" ideas that I was thinking about, but nothing that I had really committed to, and nothing consistent. The interview really helped me put things into perspective and start figuring out what we were most interested in doing. Susan really took her time with us that day, and that was what made up our minds more than anything. The place was beautiful, but I know that there are probably a lot of really beautiful places on Long Island to get married. We do pretty much have our pick of the very best living here in wedding and honeymoon heaven. But I doubt that every event planner would have taken that kind of time with us and been so patient and asked us so many questions. I was also amazed at how much she remembered between that first conversation and the second one. She actually remembered more than I did about what I said I wanted. Now you are probably wondering what our wedding day was like. Well, we were the only couple that was there all day, and I think that made a huge difference, because literally the entire staff that day was dedicated to nothing but our needs. The whole venue was ours! Every room, every garden. While they guided us from one area to the next (which was very helpful for keeping the flow of the event going and pacing everything), we had some freedom to roam from place to place and really enjoy all that the amazing venue had to offer. We were married in the beautiful outdoor area, which was full of greenery and flowers. They had this arbor overhead that was hung with lights, and which looked amazing after sundown. We took so many pictures under it, and it ended up being the backdrop for a lot of our favorite shots together! Our dinner and dancing were in the Normandy ballroom. The tables are all on one side of the room and then there's a big dance floor. When we got our centerpieces all out on the tables, they looked really pretty! They had lighting all set up which we could set to any color we wanted, so we were able to work it in with our wedding theme and colors. The effect was amazing. The dinner was exquisite, and we just loved our cake!!! We had a special request and the chef had no problem accommodating it. And when the party really got going, we had so much fun! The DJ was amazing, and they had all these cool lighting effects. The sound quality was great too. Loud but not too loud; we could still have conversations. They were able to fit more than 200 people in there with ease, and there was still a lot of room left over, so plenty of space to dance and have a great time. It's been weeks since we got married, and we are still getting emails and phone calls from our guests telling us that it was an incredible day and that they were totally amazed by everything about our wedding. You wouldn't believe how many people have said, "If only WE had known about this place when it was time for OUR wedding." I've even had people tell me they wish they could do it all over again so they could do it here. It should not have taken me this long to write my review, but I just wanted to really take my time on it and make it the best I could, because that was what everyone here did for us. They never rushed, and they never made us rush. They took their time and made sure that everything was perfect for us. I am so happy we got to have such an incredible experience, and I feel really lucky! Not everyone discovers Chateau Briand, but everyone should. I hope my review helps! If I get just one bride to try Chateau Briand instead of going somewhere else, I'll feel happy!

May, 2015
We got married last fall at the Chateau Briand. We decided that we wanted to go all-out with our wedding! We were a little unsure at first, because we didn't know if we could really afford it, but you only get married once, and you want to make it as amazing as you possibly can, you know? So we set a budget and went venue-shopping. There were a few different spots that we could have chose within the budget we set, but there was no contest when we visited the Chateau Briand. They have this grand sweeping staircase, a beautiful lobby with two roaring fireplaces, and a baby grand piano! They have these blue and purple lights along the ceiling that make the entire space really glow. The floor is reflective and picks up the lighting, making the room glow even more. That was just the beginning. We thought the lobby was incredible, and then they showed us around and we saw all the different ballrooms and banquet areas and the breathtaking gardens! We ended up falling in love with the "Oasis" area. It's an outdoor "garden," but it's so much more than a garden. It's hard to describe. There is comfortable seating, not just tables and chairs, but couches and cushions and everything. There are little pavilions with curtains and warm lighting, potted plants, ceiling fans (which we didn't need, but they would have been perfect for a warm summer night), waterfalls, pools of water, and more! They also have fireplaces out here, which we did make good use of. It wasn't cold the night of our wedding, but it was definitely on the chilly side. With the fireplaces, it was perfectly comfortable, and they added to the ambiance. Ambiance is really what we were all about. We wanted our venue to have that magical atmosphere, to really transport us out of the mundane, away from everyday life. We did feel like we'd been whisked away to a magical place! Our guests kept telling us how this was the most beautiful wedding venue they had ever been to, and however did we find it? They were even more astonished when we told them the price! It was seriously nothing compared to the prices that a lot of the other places were quoting us. It was the top of a short list. If we'd paid less, we'd have been stuck with a factory-type venue that was the same as every other venue out there and cut a lot of corners. If we'd paid more … believe it or not, I'm not sure we'd have actually gotten more! We saw more expensive venues that were as beautiful as this one, but more beautiful? I can't remember a one that had an outdoor space that compared with the Oasis. We had such a great time here. I'm so glad our wedding was the magical event we always dreamed of. The Chateau was perfect for our needs! I'd love to come back and have another smaller party sometime here. The Oasis would be perfect for an intimate gathering!

December, 2014
How many venues did we visit before we settled on Chateau Briand? I didn't even want to think about it, but I counted, and it was at least fourteen. Yep, fourteen venues that utterly wasted our time and did not impress us! It was a long several days until we found Chateau Briand, and our search came to an end. Good thing too, because we were down to a handful to check out. We were starting to worry we'd never find the perfect venue for our wedding, and that we'd have to settle for something below our standards. Then we met Susan at Chateau Briand, who showed us around and instantly made us feel like we mattered! She was very friendly and immediately lightened our moods with her easy-going demeanor and her obvious commitment to making us happy. It was like we were talking to an old friend or relative, and like she had a personal vested interest in making our wedding the best. We finally felt like we had met someone we could entrust our wedding to, and it was such a weight off, let me tell you! Finally we started to relax (especially me; I was the nervous wreck through the search process!). There was nothing that Susan didn't help us with. She not only gave us the tour and helped us choose a package that fit our needs, but recommended vendors and provided us with a timeline to make sure we'd get everything done on our end on time (told us when to send out the invitations and so on—good thing too because I just know I'd have messed a lot of this stuff up and that would have led to everything being really rushed at the end). Another thing about Susan was that she was always responsive and never, ever left us in suspense. There were dozens of times I can think of when we had sudden questions or concerns and weren't sure what to do. A few times in a total panic I sent her emails in the middle of the night. She got back to me within 24 hours every time, and often a lot less than that. Many times she responded right away, and always with an answer, an idea, or a solution. Oftentimes she already had taken action or anticipated and resolved a problem before I even mentioned it, which really blew me away. I feel like I've spent the entirety of this review just talking about customer service. But it just was really what I think made this venue special and right for us. It'd be really remiss of me not to mention that everything else was great though. We had our ceremony outside, and it was just beautiful with this lovely runner and the gorgeous garden area. They have palm trees here, and they whisk you away and make you feel like you're getting married in a tropical paradise. It is just a really amazing location. When we were taking the tour, we really loved it, and the way they decorated for our wedding, it made it even more lovely. The party was perfect too—great food, and we went with the house DJ, who turned out to be really awesome. The entertainment was something we were worried about, because there are so many notoriously bad wedding DJs and singers out there, and cheesy was something we wanted to avoid at all costs! We were reassured again and again leading up to the wedding, and we were very pleased with the DJ when it came time for our party! I think the whole thing about this place though really goes way beyond the food and the entertainment and the beauty of the scenery, and it all comes down to the wonderful people who are making it all happen. I can say with certainty that if not for the hard work of these amazing people, none of it would have been possible. Without Susan, our wedding just would not have been the same. Thank you for treating me and my husband our guests like we were all VIPs, and for always being so fast to answer my questions and take care of everything. I want the whole world to know what a great experience we had. If you have your wedding here, you are in good hands!

September, 2014
We had our wedding here after attending a friend's wedding and loving it. Ours of course was even better! We loved everything about hers, and it gave us a good starting point when we were talking to the staff about what to do for ours. They customized everything, the food, the space, even the pacing, to fit our needs. It was perfect, and we had an incredible time on our special day!

May, 2014
I was nervous about planning our event; planning has never been my strong suit. But Maria took care of everything--she made it all so easy and even enjoyable. And the big day itself was perfect--not a single hitch. The menu was wonderful, and even I had an amazing time. I was able to relax and enjoy myself knowing we were in good hands.

April, 2014
Our event here was the best we could have imagined, and a lot of that was thanks to Maria. She was great at accommodating our last minute requests and satisfying all of our guests. The venue itself is beautiful, and you will not find a lovelier upscale environment for any event.
Stats
49,427 views since Feb, 2010
Share