Gansett Green Manor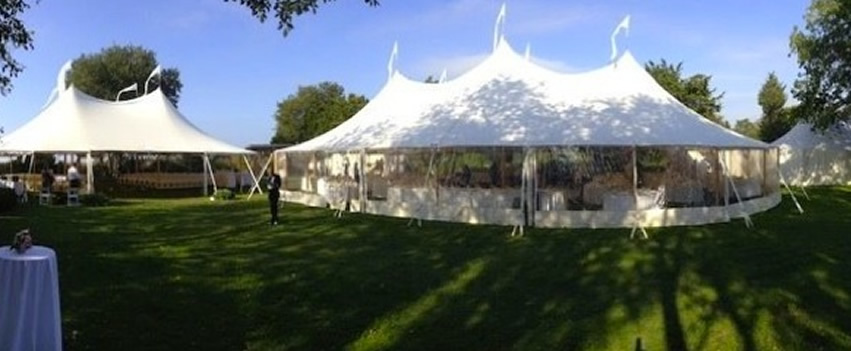 Come enjoy the serene ambiance of the Gansett Green Manor. All events are special here, and the staff at Gansett Green Manor can help you make it a special day that truly reflects your personality. A wide variety of high-quality vendors capable of catering to your every desire are worked with to make sure your day goes off without a hitch. With intense attention to detail, nothing is ever overlooked! The manor is only a short walk from beautiful beaches and local shops, making it a perfect place to set out from if your guests want an afternoon or evening of fun. Of course, you can spend the night (or a month!) in the individually decorated studios and suites.
On-Site Ceremony Location

Outdoor

Cocktail Party Location

Outdoor

Business Events

Outdoor Area

On Site Ceremony

Off Premise Catering Available

Outdoor Area Garden

Outdoor Area Terrace

Outdoor Area Patio

Overnight Guest Accomodations

Must Use In House Liquor

Must Use In House Caterer
For more details about amenities, please message the Venue.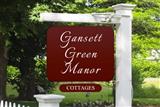 631-267-3133

October, 2014
We loved the idea of an outdoor wedding. A warm, beautiful summer day … lush lawns and gardens … the balmy evening air … that was what we wanted. But we weren't really interested in doing something that was going to be super casual. We wanted a nice formal atmosphere, and we weren't sure that was even going to be possible until we found the manor here. This is a wonderful venue, and they really went above and beyond the call of duty for us! We told them all about our vision for our wedding. We'd been planning in our heads for months, and since we were childhood sweethearts, we actually had some ideas in mind for years and years! So everything just had to be perfect! This venue was just as beautiful as the one I'd always had in my head, and they specialize in outdoor events. They had plenty of room for our guests (around 200), and the most wonderful idyllic setting. They decked out the tents so elegantly. We all ate dinner outside, which was really different than anything I'd ever seen before for a wedding. But they had these gorgeous light fixtures that made you feel like you were in a dining room, and these amazing table settings. The catering was magnificent! The food was beautifully presented, and just so yummy! They have a lot of little extras here that you wouldn't expect. Like they have a massage therapist on the premises, who was awesome helping me relax for the big day. Very cool. They even offer stuff like tai chi classes. They also let you park at a private beach where you can hang out with your guests and have fun. When you're here, it's easy to forget that this place is literally right next to the main street, and there's a ton of shops and restaurants right nearby, but that was perfect for our guests who were traveling to see us get married. But here everything feels secluded, private, and special. Most of the wedding party chose to stay at the hotel for a few nights, even including a lot of locals who could have gone home. It was just such a fun party. I think overall the way I'd describe this venue is … it's more than just a place to get hitched. Instead of showing up and being rushed from one stage of your wedding to the next and then going home, you can come early and leave days later, and immerse yourself in a full experience. It's a place to be with your friends and loved ones and share your joy with everyone you care about. It's actually a relaxing experience (and an exciting one!). I recommend this place to anyone, whether you are local or you are traveling to Long Island to get married. It's a great place to get married and an amazing place to stay for your honeymoon.

June, 2014
We chose to have our wedding here in the hopes of choosing a quieter setting. We were the only party that day, and we had our reception in the back. They were easily able to accommodate all of our guests, and the owner and manager were both incredibly helpful every step of the way working with our vendors.
Stats
3,863 views since Jan, 2013
Appears In
Share