Off Key Tikki

With majestic "Off Key Falls" as its backdrop and set along "The Beautiful Patchogue River" Tikki Island is waterfront dining at its best. We specialize in all types of catered events. We Tikki any size! We cater to all kinds of celebrations; anniversaries, weddings, birthdays, family reunions, graduation parties, you name it we'll Tikki it! We even host corporate events and fundraisers. Call or e-mail today and see what we can offer you!
Seating Capacity

25 to 200

Price Range (per plate)

$37 to $100

Business Events

Outdoor Area

On Site Ceremony

Valet Parking

Outdoor Area Patio

Overnight Guest Accomodations

Dance Floor

Live Music Permitted

DJ Permitted

Must Use In House Liquor

Kitchen On Premises

Tables Chairs Included

Premium Liquor
For more details about amenities, please message the Venue.
Q: What sort of different event packages do you offer?
A: We offer all kinds of even packages. We Tikki ANY sized event. We are completely able to customize any event to your liking.
Q: What is your minimum and maximum capacity for an event?
A: 25-200
Q: What is it that makes your establishment and location perfect for an event?
A: We are a waterfront establishment that offers you all the feel of a destination just minutes from home.
Q: How far in advance should someone interested in using your facility book it?
A: We fill up on prime weekends quickly but can sometimes get you in with a few weeks notice. Always call to check availability. A 60% deposit holds the date for you.
Q: What type of entertainment accommodations do you offer?
A: We have live entertainment 7 days a week. We can connect you with one of our bands or you can bring your own DJ or band.
Q: How many events can you have going on in a single day or concurrently?
A: Depending on the size of a party we sometimes have 2 parties going at once. Up to 2 seatings of parties a day
Q: What is your typical staff to guest ratio?
A: This is depending on the current days restaurant volume.
Q: What can you tell us about accepted payment methods, deposits, or payment plans?
A: We accept cash credit or check for contract deposits. Balance for contracted amount of guests is due approx 7 days before the event by cash credit card or check. Any remaining balance and service charge must be paid the day of the even in cash r by credit card.
Q: Do you offer tastings or host any showcases?
A: yes, on a case by case basis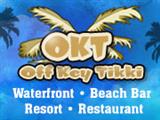 631-352-8168

August, 2015
We've loved coming here for years. It was the easiest thing in the world to host our party here! They were totally helpful with everything. We had entertainment pretty much figured out, and were only worried about whether or not they would be able to accommodate us, but they had no problem up on their outdoor stage. Food and drinks of course were taken care, and their great staff took care of all our guests. We had a pretty crazy time, and every minute was totally a blast.

December, 2014
I was here with some friends for a bachelor party, and we had an amazing time! We had the place to ourselves, and everything about it was just awesome. I'd never been here before despite all the hype, probably cause I didn't think it would live up to all that hype. It's totally great though. They keep the drinks coming, and they do some great mixed drinks here! Bartenders are super friendly, and the entertainment was great. It was a lot of fun. If I ever am going to throw a party, this is where it's going to be. And I am definitely going to come back just to hang out!

November, 2014
My girlfriend and I lived together for a long time before we got married, so getting married for us was mostly just a formality and an excuse to throw a party--we didn't want to do anything really fancy or formal. It just wouldn't fit. So we got a bunch of our friends together and headed to our favorite bar for a beach party. We did their tropical wedding package and it was perfect! Great drink selection and food and very reasonably priced. As always, we had a great time there, and the staff were amazing.

July, 2014
For a casual event, you're not going to find a better spot. I actually hang out here pretty often, and i've always had a great time at other peoples' parties. I had an even better time at my own, and it was easy to plan since I already knew a lot of the staff.

April, 2014
We had an excellent time here. This is a very fun place with a really cool laid back vibe, perfect for any party. We loved the crowd and the drink menu was great. Service is also excellent.
Stats
15,114 views since Apr, 2013
Share