The Sands Atlantic Beach

For over 60 years, The Sands at Atlantic Beach NY has been proud to share in the special occasions of many Long Islanders on sixteen acres of private, white sand beach. Imagine a destination beach wedding on the Island, exchanging your vows before the backdrop of a glorious beach sunset.

The Sands at Atlantic Beach ensures beautiful memories that will last a lifetime, whether you have a part of thirty or seven hundred. Customized menu concepts are served up from the finest quality fresh ingredients available, crafted by our European trained chefs and served by an expertly trained and courteous wait staff.
Seating Capacity

10 to 800

On Site Ceremony Maximum Capacity

900

On-Site Ceremony Location

Outdoor

Cocktail Party Location

Indoor & Outdoor

Business Events

Outdoor Area

Bridal Room

On Site Ceremony

Valet Parking

Off Premise Catering Available

Kosher Menu

Outdoor Area Terrace

Outdoor Area Patio

Overnight Guest Accomodations

Dance Floor

Wheelchair Accessable

Coat Check

Live Music Permitted

DJ Permitted

AV Equipment Available

Must Use In House Liquor

Must Use In House Caterer

Air Conditioned

Kitchen On Premises

In-House Party Planner

Tables Chairs Included

Virtual Tour Available

Premium Liquor

Separate Room for Cocktail Party

Cuisine

Mediterranean
For more details about amenities, please message the Venue.
Q: What sort of different event packages do you offer?
A: All different packages including a la carte packages and all-inclusive packages
Q: What is your minimum and maximum capacity for an event?
A: We can accommodate any type and size event
Q: What is it that makes your establishment and location perfect for an event?
A: Our privately owned 16-acre Beach
Q: How far in advance should someone interested in using your facility book it?
A: We are currently taking bookings 3 years in advanced
Q: What type of entertainment accommodations do you offer?
A: Anything you wish for we can accommodate
Q: What can you tell us about accepted payment methods, deposits, or payment plans?
A: $1,000 Deposit to secure your desired date (cash, credit card or check)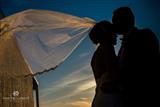 516-371-4000

516-371-4010

April, 2015
The most important things to us when we were choosing where to have our wedding were 1-that the wedding ceremony be able to happen on the beach, 2-that we would be able to invite everyone we wanted to, and 3-that the ceremony and the reception would be affordable. To try and keep our costs down, we decided that we would pick a venue that could do everything. That way we would be able to just buy one package instead of paying extra for outside photographers, flowers, etc. Plus we figured that would keep the costs easy to understand and predictable. Not as many random variables to worry about that could end up putting things out of our price range. Sands was a perfect venue for us because they fit the bill in every way. They can take care of all of your needs so you don't have to deal with any outside companies. Their packages are really reasonably priced, even for a lot of guests. And best of all, they have a gorgeous beach, and they can handle a huge number of people! We had more than 500 people, and they had room for literally hundreds more. I couldn't believe how HUGE this place is! It's crazy, really! Our go-to girl was Brianna, who was really wonderful to work with. She was there to plan everything with us right from the beginning and through clear to the big day. She helped us set up the ceremony on the beach, the reception, everything. We were pretty flexible about everything, but we did have a few special requests. Nothing ever surprised her or caught her off guard or intimidated her. She greeted every request with a smile, and solved every problem with an even bigger one. She was not only excellent and efficient at what she did, but her attitude was great! She made it obvious she was having fun planning our wedding and really getting into it, which made us get into it even more and have fun too. It would have been really stressful, but Brianna made it a great time. Our ceremony was unbelievably beautiful. We had it outdoors just like we'd dreamed, right next to the water. It wasn't fancy; we had a pretty basic arch we stood under while we made our vows and said our I do's, but the ocean was the real backdrop, and it was an incredible one! Seating was also pretty basic, just standard beach chairs, but they did an incredible job setting them all up. I mean seriously … it was a lot of chairs. The reception was great, and so were all the vendors they got for us. The DJ was fantastic, he played a custom setlist for us that we came up with, and was great at getting the crowd involved. Our photographer John took some incredible shots, and the florist made some of the most beautiful arrangements I have ever seen. They made the hall look really classy where we had the party. So glad that we got everything the way we wanted it for our wedding, and that we found a venue big enough for everyone we love to attend with us and celebrate!
1 out of 1 found this review helpful

February, 2015
My husband and I were dating for a very long time before we finally got married. We lived together for eleven years, and even after we decided to get married, it took us another few years before we could seriously consider planning the wedding. That meant we had a lot of time to daydream. And that meant a lot of expectations and pressures. We weren't nervous about actually getting married, but we were plenty nervous about getting everything right. After all, we had waited so long, and we wanted to celebrate not only all the years ahead of us, but also all the time we'd already spent together. We actually had been looking into venues over several years of time. Not too seriously; we weren't out taking tours or anything during that time. We just didn't have the time to commit to that yet, but about a year before the wedding, we finally had the time to go and tour a few. By then we had a short list of likely candidates based on our web research and what we'd heard from other people we know. Sands was the second venue that we visited. The first place we went to was lovely too, so this wasn't a cut-and-dry choice. The other place might have worked out nicely too, I can't deny that. But I still feel like we chose the right place for us, and I think that actually says more since there were other good candidates. I have already passed on their name to a few of our other friends and hope I have many opportunities to do that even more in the future. What was good about the Sands? Pretty much everything, actually. The only thing I didn't like about it was the fact that like many huge wedding venues, it didn't exactly feel unique. There was no special ambiance to it that made it stand out from other venues we looked at. If you are searching for something really different, this isn't it. But it does have a very lovely atmosphere, and it is beautifully decorated and furnished, and it feels like a special place nonetheless. They took some time to tell us about their recent renovations; I guess the place took quite a hit from Sandy a few years ago. I wouldn't have guessed, even though everything looks new. I just thought the upkeep was amazing (and I'm sure that it is; these people show amazing care with everything they do). Best thing about this place is Rick, who was our go-to guy on the entire event. When we showed up, I filled his ears with a million things that we both wanted for our wedding. I fully expected to overwhelm him, since again, we had had so much time to think, and I figure a lot of people probably come in here without having a clue what they want. To my surprise, he seemed to catch every word I said. I never recall having to tell anything to this guy twice. He was always right there with us, and I could tell that he was really thrilled to have the opportunity to bring our dream to life. I thought it was very cool he is so personally invested in what he does. I really admire someone who can bring that kind of dedication to work every day and work so closely with so many different people, all with such different plans. We looked over their portfolio while we were planning and he showed us all the different things they've done for people in the past, and their work really is quite incredible. Our own wedding of course was even more beautiful than the weddings in the portfolio, because it was ours! Rick, you did an amazing job not only making us feel like VIP customers, but also making our wedding everything we wanted it to be. When you look forward to something as long as we did, you wonder if the reality can ever measure up to your imagination. In this case, I can say definitively that the reality surpassed even our wildest expectations. So thank you so much for that, and please let the rest of your staff know just how wonderful they were.

December, 2014
We jumped at the chance to get married at this venue, because we wanted to invite a LOT of people to our wedding, and we had been thinking we'd need to cut down on the guest list. They can handle much bigger parties here than they can at a lot of venues around here! So that made it an easy decision for us, because our main consideration was being able to invite everyone who deserved to be there. It's hard to believe that this place was hit by Hurricane Sandy. Apparently they sustained a fair bit of damage, but you'd never know that now. Everything looks absolutely gorgeous. I suppose it gave them a chance to renovate, and they went for it. Everything looks like it's in pristine condition, and it's a really beautiful spot. You are not going to find a nicer location for a beachside wedding. We picked one of the all-inclusive deals which had the cocktail hour, the open bar, the dinner, the cake, the reception, entertainment, flowers, décor, everything. It made it so easy! We didn't need to handle hardly anything on our own, but they were more than ready to do whatever we asked. I was amazed at how flexible they were. Rick was the guy who worked with us on practically everything, and he was amazingly supportive through the whole thing. I almost started to feel at times like he was a member of the family. The wedding day was perfect, even with the weather threatening at times. They had a backup plan all set to go for us, but we didn't have to use it. I wouldn't have changed a thing; it all went exactly how I wanted it. The staff was amazing taking care of everybody in our huge party. I really loved it all and am so glad we chose to make our decision the way we did. We were able to focus on enjoying our wedding and being with all of the people we love. Thank you to Rick and everybody else at The Sands for an incredible day! All our guests raved about it weeks afterward!

June, 2014
A couple of our friends recommended The Sands to us, one of their other locations. We were very intrigued, and we spent some time looking into the other place, but we decided we liked this location a little better, so we ended up having our event here. The staff here was just as wonderful as we had hoped they would be, and really went above and beyond to make sure we were happy. We were the only party that night, and we had the place all to ourselves! It was an amazing experience!
Stats
8,885 views since Jun, 2013
Share