Vineyard Caterers


Vineyard Caterers is a full service provider, specializing in wedding celebrations, birthday parties and all social functions, offering a magnificent 50-acre winery estate with beautiful gardens and gazebos, complemented with impeccable white glove service. Located on Long Island's North Fork just 60 miles from New York City, 25 miles from LI Macarthur airport and 15 miles from the Orient Ferry, the facility is easily accessible from all directions. With the classic beauty of a country manor Vineyard Caterers prides itself with its impressive architecture and glamorous façade.
They honor your once in a lifetime affair by devoting the entire facility to your wedding. The highly trained staff will attend to your every need while the professional event coordinator guides you through the planning process. Surrounded by picturesque scenery, the building is adorned by the stunning natural beauty of its own private vineyard. The spacious lobby features large windows, offering unforgettable panoramic views. The baby grand piano and the majestic staircase create an incredibly romantic atmosphere. The Palatial Ballroom features grand teak floors and shimmering chandeliers. Choose the beautifully appointed indoor chapel for your ceremony or the classic beauty of the scenic arbor next to the vineyard, adding peaceful, north-shore country charm to your wedding setting with its endless rows of grapes. The facility provides a wide variety of romantic locations for your photos – from well-manicured gardens and a stunning waterfall to a sweeping lawn and an elegant gazebo set by the side of a quiet pond.
Also included are the following:
The services of a Maitre D'
A private Bridal Suite with a restroom and outdoor verandah
A Bridal Hostess
Deluxe Groom's Room, complete with an oak bar, large screen TV, VCR and Direct TV
Coat Check Attendant
Place cards and monogrammed directional maps
Uniformed banquet staff and white glove service
Valet parking
Upon arrival your guests are greeted with champagne and wine. A beautiful outdoor deck is available for your cocktail hour. Open bar serves unlimited top shelf liquor and drinks throughout the entire affair. Hot and cold hors d'oeuvres are passed butler style. Enjoy artistically presented displays, silver chafing dishes and specialty stations. Included is their signature Grape Arbor tiered wedding cake, served with tea and coffee.
Intimate settings, exquisite cuisine and outstanding service are all part of your wedding experience at Vineyard Caterers. They'll certainly help you create memories of a lifetime.
Seating Capacity

50 to 250

Price Range (per plate)

$85 to $150

Simultaneous Events

1

Business Events

Outdoor Area

Bridal Room

On Site Ceremony

Valet Parking

Off Premise Catering Available

Kosher Menu

Outdoor Area Garden

Outdoor Area Terrace

Outdoor Area Patio

Overnight Guest Accomodations

Dance Floor

Wheelchair Accessable

Coat Check

Live Music Permitted

DJ Permitted

AV Equipment Available

Must Use In House Liquor

Must Use In House Caterer

Air Conditioned

Kitchen On Premises

In-House Party Planner

Tables Chairs Included

Virtual Tour Available

Premium Liquor

On-site party planner

Separate Room for Cocktail Party
For more details about amenities, please message the Venue.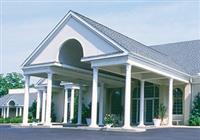 631-722-3200

631-722-4397

June, 2015
This is a really cool place if you are looking for a caterer that is also a vineyard. Notice I didn't say a vineyard that also does catering. This place is all about events: weddings, corporate parties, private parties, etc. But they just so happen to have a working vineyard that makes for the most incredible setting ever! There's nothing rustic about it. It's all elegance and sophistication. The entryway is beautiful with the colonnades, and the floors are marble and the rooms are all beautifully furnished. The covered patio was a perfect spot for our dinner! You get that beautiful outdoor lighting and some lovely greenery, but the roof protects you from the rain (which happened), so this was very helpful! Cocktail hour was of course amazing being as this is a vineyard. They had a ton of premium wines and liquors, and some of the tastiest frozen drinks I have ever tried. Oh, and this is one of the few places you will find that not only does hors d'oeuvres, but also does TAPAS! I am such a huge tapa eater, I was so excited about this, and guess what, they were really good!!!! Dinner was three courses. The first course was an incredible chicken and mushroom crepe, followed up by Greek salad, and then about the most tender cut of filet mignon I have ever had, cooked in red wine (of course). Chocolate fountain for dessert along with tea and coffee. I had a chance to try a couple of the other dishes the next day since they sent us home with the leftovers, and I really liked the vegetarian dish too! I usually don't go for veggie dishes, but it was really good. Another thing that is helpful to know if you are thinking about going here is that they are a full-service venue. That is not the case with the majority of vineyard caterers! Most of them will make you take care of almost everything on your own, so you end up having to hire an outside planner or do it yourself. And they often don't have bridal suites, etc. Here they have a bridal suite, a groom's room (which my husband says was just incredible), a bridal hostess and full staff all waiting to help you with your every need. They even had monogrammed seating cards, so that was one less thing we had to deal with. They took care of the linens and even the lighting and music at the reception. They gave us plenty of time too. The event lasted for hours, we had the whole place, and they let me use the bridal suite two hours before the event started! I needed all that time too, so that was really helpful. In short, we were taken care of here. Everything was perfect and exactly what we needed. This is the only place where you can get married at a vineyard and have it be like an event at a real catering hall that I know of. It was a great experience. We chose well!
1 out of 1 found this review helpful

May, 2015
The reason we decided to go with the Vineyard Caterers is because of their name. That might sound odd, but if you have been to a lot of the local vineyards, you know that they are first and foremost wine producers, caterers second. A lot of them host events like weddings, but it isn't their primary business. For that reason, they are not as involved with the process, or may have a lot of restrictive rules and not much in the way of staff to help you out. And you are essentially stuck with the hard work of transforming their grounds into a suitable spot for your wedding, which would be a lot of work. I didn't want to put myself through all that work, but I definitely wanted a vineyard for the wedding. My husband and I both are huge wine fans, and we love the countryside of North Shore. So when I saw that these people are serious about catering, we visited and loved the place right away. We could see the difference just from their website, which is a lot different from other vineyard sites. It focuses primarily on parties and events, which is really unique! When we came by to see what they were all about in person, we met Eleni. She immediately delighted us. She was so excited when we told her that we were thinking of getting married here, and she launched straight into a tour and told us everything that they had to offer. I could tell that catering is every bit as important to them as maintaining their beautiful grounds. And that was exactly what we were looking for. Eleni was focused on making our wedding perfect, and not on a lot of rules and regulations, which we greatly appreciated! I saw mile long lists for some of the other vineyards full of "dos" and "don't." That was the last thing I wanted. I was looking for flexibility and the willingness to support us and help us to achieve what we wanted. That's what you get when you come here. They give you free rein of the grounds. You can roam anywhere you want and set up any way you want. They will help you to make it happen. The backdrop is just gorgeous! We got married under a beautiful archway with flowers and vines. In the backdrop there were beautiful trees rustling in the wind. One thing that is very unique to this place is the fact that you can have a dance party inside in the catering hall! They actually have a catering hall. Most of the places we looked at didn't. They only had the tasting room and the option to set up a tent outdoors. We had a summer wedding, and we didn't really want to be out in all the heat and the bright light for hours on end, even though we wanted to be out there to get married and take our photos. So we thought it was just awesome that they had an actual catering hall available. There was fun mood lighting, a dance floor, a DJ, everything! There is only ever one wedding reception at a time. You get the entire venue to yourself, indoors and outdoors. They have a bridal suite with a restroom attached to it (something else that you will not find at many vineyards) and a groom's room! They let you show up a couple hours early so that you can get ready. The dinner and cocktail hour were both amazing! Again something we could not have expected just anywhere, and with no need for us to order out and deal with any outside vendors. So nice! Dinner was in the grand ballroom, and it was just incredible! We loved the pasta and the salad! The salad was just terrific. And the fish filet was as good as it gets. For dessert, they let us choose from either a chocolate fountain or a gelato station. That was a tough pick, but with the weather hot, we went with gelato. It was really delicious! Very refreshing, exactly what everyone was in the mood for. Everybody told me over and over during the day how beautiful the ceremony was and how much they enjoyed the food and the party. It was nice that we were able to celebrate indoors on a hot day, but still go outside for photos and fresh air whenever we wanted. Basically, if you have been searching for a venue which is the perfect hybrid between your traditional "we can handle it all" catering hall and a classic vineyard, this is the perfect spot. They really have a great thing going on here. You get the beautiful backdrop of the vines and the incredible photos and the secluded setting, but you also get top shelf customer service and a venue which is focused first and foremost on handling events! The ambiance is amazing, and the only thing better was the personal attention and care that we received from each and every staff member that we came into contact with over the course of the planning. My husband and I are both so happy that we decided to choose this venue for our wedding. We are still amazed at how beautiful our photos are and what a terrific experience it was. Everyone who attended said they had an incredible time. Thank you to Eleni and all the staff for doing such a marvelous job!

February, 2015
One of the boons about living here is that there are so many amazing vineyards to explore in North Fork. We are a big fan of a number of different vineyards here; we regularly visit them to relax and enjoy some wine. So we actually had a tough time picking a wedding venue. There were several candidates, and we loved all of them. This is the one that narrowly won us over, and mostly because of Eleni. We'd seen her in passing before but never spoken to her; when we finally did, we discovered she was an incredibly warm, caring, dedicated individual. We started telling her about what we were thinking, and she was really into the planning right from word one! After we'd heard her ideas, we got really excited about them, so at that point it was natural to go with this spot. So we settled on it and made our reservation. We already knew the grounds well from all the times we'd visited, and we knew which wines we liked too! It was very easy for us to visualize how we were going to do the setup. Plus, you can tell they actually landscaped this place with weddings in mind. We could not only visualize where everything would go, but even where we could take some really great shots. I know that there are some vineyards around here that have a very "hands off" approach when it comes to wedding planning; they will basically just leave you on your own after you rent the space. Not so with the Vineyard Caterers. Eleni worked closely with us on every element, but still gave us plenty of freedom to figure out what we wanted. She was great dealing with our special requests. On the wedding day, everything looked exactly like we'd hoped, and there wasn't a single problem. At least, I should say, if there was, we didn't know about it! That's how elegantly they handled everything. Also, they do provide you with a maitre'd and bridal attendant here. Ours were Alena and Richard. We loved them! They treated us like members of their own families. By the time our wedding was over, I actually had forgotten that we hadn't known them and Eleni our whole lives. That's how much they made us feel like we mattered to them, like our wedding was of personal importance to them. If personal attention is what you are looking for, and a staff that will be there with you to work on every detail, then this is the vineyard you want. The other vineyards we were thinking about wouldn't have gone that extra mile for us. Personally, I don't think I actually could have done all this hard work on my own. Eleni made it all so much easier. We had an incredible time! The vineyard is beautiful, yes, but it's the service that really makes this a special place.

December, 2014
When we were dating, we took a weekend trip to LI to tour the vineyards, and this was one of the vineyards we visited on that trip. We loved all the vineyards we visited, but this was the one that really stuck in our mind. It felt like we'd traveled somewhere out in the country like Napa Valley—what I imagine Napa Valley must be like anyway; I'm an East Coast gal and haven't traveled very far from home. We decided to check on a whim to see if they did weddings, and were delighted to find out that they did! That made our decision so easy! We had a wonderful time working with Eleni to plan everything. She's the manager here, and was really enthusiastic about helping us plan our dream wedding, especially after hearing our story and learning we'd toured the vineyard in the past. We were going for a more relaxed affair, nothing too formal, and Eleni and her staff had a lot of wonderful suggestions for us. It was so fun choosing a spot to have the ceremony, and we had a really fun time walking around the grounds with our photographer afterward. The best part though was the party! There was delicious food, and of course amazing wine! The whole time, we kept hearing our guests raving about what a beautiful place it is, and talking about how great the food was. It was so nice being able to revisit this special place in our lives and create yet another perfect memory here—an even more amazing one than the first time around. We cannot express enough our gratitude to Eleni and everyone else who works here. You helped us make our wedding a dream come true.

October, 2014
A north shore wedding on Long Island was part of our plans from day one. We talked about it the night we got engaged. We both love the area, and we also love vineyards, so we checked out a number of locations and then eventually chose this place. The scenery is absolutely amazing! If you love the vineyard atmosphere, this is the most idyllic, iconic location you are going to find. It's absolutely magical. They have a lot of land, and when you're here, all you see is acres of beauty. You feel completely transported. The vines themselves form a wonderful backdrop for photos. What else? There is a lovely ceremonial arbor in white and a charming little pond and a waterfall. They all help to frame the scene, and looked beautiful in our wedding shots. There is this feeling of openness and rural tranquility. We worked with Eleni, the manager, right from the get-go. We were surprised to be introduced to the manager early on in the planning stages, and were even more surprised by what an active role she played! We thought that the manager wouldn't be all that involved, but she answered every question we had, and set up a lot of the preparations for the big day herself. That really impressed us. We also worked closely with Alena and Richard, the maitre d and bridal attendant respectively. They were as helpful as Eleni, and Richard gave me some amazing tips that really helped me out! He was great making sure that all of my needs were taken care of at every turn. There was never a point during the day when I felt lost or confused about what I needed to do next. I barely had to think about it though, because they took care of everything. Beautiful grounds, wonderful staff, A+ on every count. Get married here if you want a beautiful Long Island wedding; you will not regret it!
Stats
16,576 views since Feb, 2010
Share