Lessing's


Endless Possibilities Await.
Share your vows in a ceremony by the sea.
Celebrate in a majestic mansion with exceptional cuisine.
Experience timeless elegancy with exquisite waterfront views.
Premier luxury destinations for lavish events with extraordinary edibles.
Call 631-328-2470 for Details.
Business Events

Outdoor Area

Bridal Room

On Site Ceremony

Valet Parking

Off Premise Catering Available

Kosher Menu

Outdoor Area Garden

Outdoor Area Terrace

Outdoor Area Patio

Overnight Guest Accomodations

Dance Floor

Wheelchair Accessable

Coat Check

Live Music Permitted

DJ Permitted

AV Equipment Available

Must Use In House Liquor

Must Use In House Caterer

Air Conditioned

Kitchen On Premises

In-House Party Planner

Tables Chairs Included

Virtual Tour Available

Premium Liquor

Separate Room for Cocktail Party
For more details about amenities, please message the Venue.
Chateau at Coindre Hall Bridal Showcase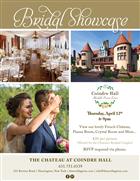 Thursday, April 12, 2018
6-9pm
View our lovely French Château, Piazza Room, Crystal Room & More
RSVP required via phone
631.751.0339
Offer expires 4/12/18
The Mansion at Oyster Bay Winter Bridal Showcase
Tuesday, February 27, 2018
From 6-9pm
Where there historic Gold Coast meets modern opulence.
Offer expires 2/27/18
Mansion at Timber Point Bridal Showcase
Sunday, February 25, 2018
Enjoy our waterfront view, meet our vendors,
taste our delicious cuisine and meet our staff!
Call Today 631.581.0022
or Register Online lessingsweddings.com
Offer expires 2/25/18
Smithtown Landing Country Club Winter Bridal Showcase

Friday, February 23, 2018
Sample Fine Cuisine Meet
With Preferred Vendors
Complete Wedding Package
Starting at $10,995
631.360.0534
lessingsweddings.com
Offer expires 2/23/18
Whitby Castle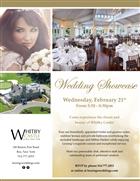 5:30 - 8:30pm
Come Experience the Charm & Beauty of Whitby Castle
RSVP by Phone 914.777.2053
or Online at lessingsweddings.com
Offer expires 2/21/18
Stonebridge Country Club Winter Bridal Showcase

2000 Raynors Way, Smithtown, NY
6-9pm
Take a tour of our beautifully secluded landscape.
Meet our preferred vendors.
Experience our first class cuisine and exceptional service.
CALL TODAY OR REGISTER ONLINE
631.656.6899 • lessingsweddings.com
Offer expires 2/20/18
Brentwood Country Club Bridal Showcase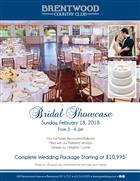 100 Pennsylvania Avenue, Brentwood, NY
From 3-6pm
Tour Our Newly Renovated Ballroom
Meet With Our Preferred Vendors
Sample Our Delightful Cuisine
Offer expires 2/18/18
Stats
44,428 views since Jan, 2013
Share